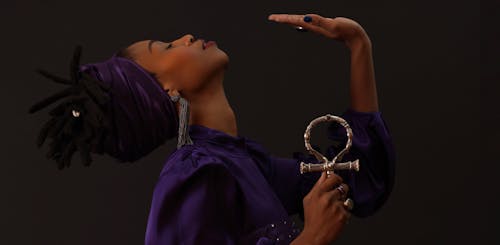 A Part of the 2020 D.C. Jazzfest
An Evening With: Jazzmeia Horn [Matinee]
Grammy-nominated Jazzmeia Horn brings her latest album to The Hamilton Live as a part of the 2020 D.C. Jazzfest
JAZZMEIA HORN (MATINEE) - TICKETS
Pre-sale begins March 4 at 8:00pm
Tickets on sale March 6 at 10:00am
Sign up for our newsletter to receive pre-sale promo codes
$3 from each ticket sold will be contributed to the DC Jazz Festival educational fund.
Gold Seated GA Tickets - $74.75
Seated GA Tickets - $49.75
Bar Area GA Tickets - $29.75
For any wheelchair or ADA needs, please contact the Box Office in advance of the performance at (202)-769-0122.
All tickets are general admission (GA). Seats cannot be reserved in advance. We recommend that guests arrive early to secure their favorite seats within their section.
To make your night even better, we've partnered with an app called Rooam that lets you open and pay your bar tab from your phone! Click here to set up your Rooam account before the show.
Sublime vocalist Jazzmeia Horn has emerged as one of the brightest stars on the rise in the jazz scene, earning the adoration of audiences around the world. Since releasing her Grammy Award nominated album A Social Call in 2017, Jazzmeia has been busy on the road, honing her vocal skills to a finely tuned level, writing songs of personal relevance and social message, and perfecting a fearless approach to improvisation and performance. This drive and passion have resulted in what is sure to be called one of the most courageous recordings of 2019 – Love and Liberation – filled with songs of daring musicality, emotional power, and messages of immediate relevancy. Musically, Jazzmeia's original compositions and covers both breathe and bend jazz tradition, with tasteful touches of R&B and hip-hop, revealing a marked inventiveness and a love for a good melodic line that hints at what Ella Fitzgerald, Billie Holiday, Abbey Lincoln, or Nina Simone would have evolved into today.
Blessed with a fitting name for her chosen path – it was Horn's jazz-loving, piano-playing grandmother who chose "Jazzmeia" – the singer was born in Dallas in 1991, grew up in a tightly knit, church-going family filled with musical talent and began singing as a toddler. She attended Booker T. Washington High School for Performing and Visual Arts, known for launching such musical greats as Roy Hargrove, Norah Jones, and Erykah Badu, then later attended The New School in New York City. Her education included steering herself to the mentors who would guide her passion for jazz, like Bobby McFerrin, Abbey Lincoln, and Betty Carter. Winner of the 2013 Sarah Vaughan International Jazz Competition and the 2015 Thelonious Monk Institute International Jazz Competition, Jazzmeia was signed to Concord Records and released her debut album A Social Call to great critical acclaim. Now, Jazzmeia shares more of her own original compositions on Love and Liberation, saying, "Boy, do I have something in store for you!"
Venue Information:
The Hamilton Live
600 14th St NW
Washington, DC, 20005
https://www.eventbrite.com/v/the-hamilton-2104