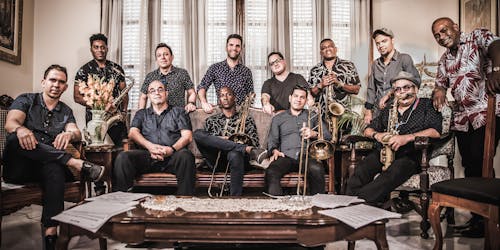 Orquesta Akokán brings their firey blend of authentic Cuban mambo and soul to The Hamilton Live!
ORQUESTA AKOKÁN TICKETS
Pre-sale begins 8:00pm January 22
Tickets on sale 10:00am January 24
Sign up for our newsletter to receive pre-sale promo codes
Seated GA Tickets - $35
Standing GA Tickets - $25
For any wheelchair or ADA needs, please contact the Box Office in advance of the performance at (202)-769-0122.
Please note that the front row of tables and chairs will be cleared for this show to create a general admission Pit. Be advised that there may be some seated areas where vision of the stage is obstructed.
To make your night even better, we've partnered with an app called Rooam that lets you open and pay your bar tab from your phone! Click here to set up your Rooam account before the show.
Straight out of Havana, Cuba comes Orquesta Akokán - a blazing ensemble of deeply soulful mambo reminiscent of Benny Moré, Pérez Prado, and banda gigante of the 1940's and 50's. The album boasts all original songs recorded at the historic state-run Estudios Areito with Cuba's finest players, young and old, led by the inimitable and dynamic singer José "Pepito" Gómez, produced by Chulo Records' Jacob Plasse, with incendiary arrangements by Michael Eckroth. The ferocious and pedigreed wind and rhythm sections consist of musicians from storied groups including Irakere, NG La Banda, and Los Van Van. Robust, time-tested musical architectures of son cubano and mambo are honored and modernized through a synthesis of the rich compositional styles of Havana, New York, and beyond.
Spring 2018 found this brand new project released on Daptone Records; their first Spanish language album, one recorded outside of Daptone's studios, yet bursting with the label's innate sense of soul, fine-tuned attention to sonic detail, and songcraft that's timeless and immaculate. "A groove as intense as a runaway train" hails NPR. Orquesta Akokán made their US debut in July 2018 (including a date at Lincoln Center), and will continue to tour internationally through the end of 2019 and beyond.
Download Rooam before the show so that you can view & pay your tab from your phone!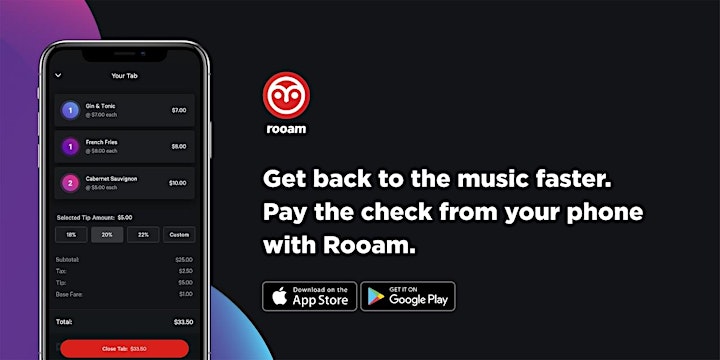 Venue Information:
The Hamilton Live
600 14th St NW

Washington, DC, 20005
https://www.eventbrite.com/v/the-hamilton-2104