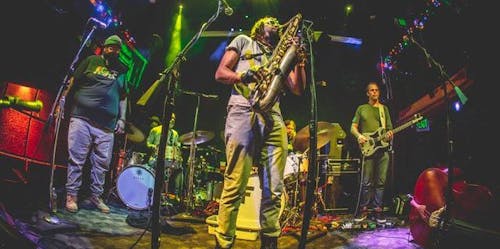 Don't miss this groovy, funky, one-of-a-kind jamtastic collaboration between members of the Tedeschi Trucks Band at The Hamilton Live!
WHOSE HAT IS THIS? TICKETS ON SALE NOW
Sign up for our newsletter to receive pre-sale promo codes
Gold Seated GA Tickets - $25
Seated GA Tickets - $17
Bar Area GA Tickets - $12
For any wheelchair or ADA needs, please contact the Box Office in advance of the performance at (202)-769-0122.
All tickets are general admission (GA). Seats cannot be reserved in advance. We recommend that guests arrive early to secure their favorite seats within their section.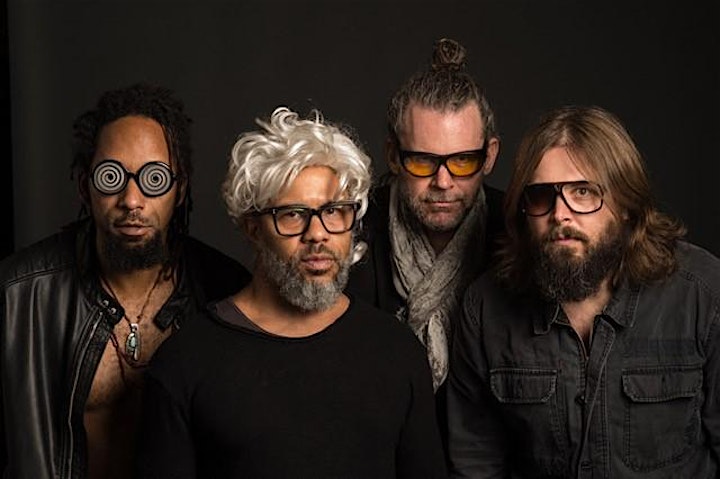 Whose Hat Is This? combine meteoric musical heights with outlandish grooves. It's free- jazz you can dance to. Cecil Taylor could never say that.

Consisting of current members of the Grammy Award-winning Tedeschi Trucks Band, Whose Hat Is This? began as a one-off, dice-throw during a tour stop in Berlin. Just show up and play: No material, no preconditions. To the band it felt like what happens when God's jello finally sets; some members of the audience threw their clothes (was that a hat?), others simply had to go home and journal. This was music that needed to be pursued.

Whose Hat Is This? picks up the improvisational gauntlet thrown by the "jam band" scene and goes gonzo, applying rhythmic muscle, experimental funk and wry humor to musical precincts where they are often sorely lacking. Tim Lefebvre on bass brings an eclectic bottom that he's honed with a diverse array of artists from Wayne Krantz to David Bowie ("BLACKSTAR.") The double drum-set attack of Tyler "The Falcon" Greenwell (Susan Tedeschi, Col. Bruce Hampton) and J.J. Johnson (John Mayer, Gary Clark Jr.) are the perfect trampoline for Kebbi Williams' tenor saxophone flights. If the sound of four tour-ravaged lunatics playing without-a-net sounds appealing, that's because it is. If the "Hat" fits, etc. etc.

Luckily for the curious listener, Whose Hat Is This? has captured their genre-defying mayhem live. First on their eponymous, self-released "Whose Hat Is This?," recorded that fateful night at Berlin's A-Trane. Their second effort, "Everything's Ok?" is a scorched-earth set recorded in 2017 at the 8x10 in Baltimore. The album features the future-voice stylings of Kokayi, and producer/engineer Geoff Stanfield's unassailable ear candy. "Everything's Ok?" will be available Nov. 16, 2018 on Ropeadope Records.

Venue Information:
The Hamilton Live
600 14th St NW
Washington, DC, 20005