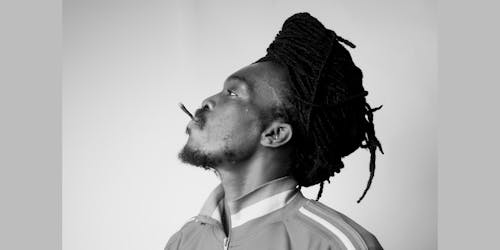 Reggae legend Anthony B returns to The Hamilton Live this November - get tickets while they last!
ANTHONY B TICKETS ON SALE NOW
Seated GA Tickets - $35
Bar Area GA Tickets - $25
For any wheelchair or ADA needs, please contact the Box Office in advance of the performance at (202)-769-0122.
Please note that the front row of tables and chairs will be cleared for this show to create a general admission Pit. Be advised that there may be some seated areas where vision of the stage is obstructed.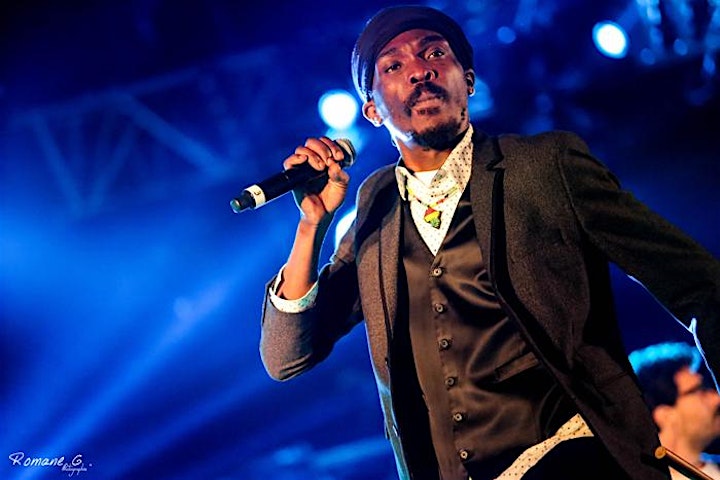 Anthony B's musical journey started in the church, back when he was still known as Keith Anthony Blair in Clark's Town in the parish of Trelawny. In this part of rural Jamaica, Anthony B was immersed in the thunderous chants and rhythms of Revivalism and the Seventh Day Adventist church where he honed his vocal style. In his formative years, the artist is also inspired by the music of Otis Redding and the incomparable Peter Tosh. When Anthony B left his home town and set out to make his fateful mark on Kingston's music scene in 1992, he rebuked the trend of girl and gun lyrics popular at that time and remained faithful to words of spiritual consciousness and social conviction, a tendency he has never strayed from throughout his career.
Anthony B brings a high energy, engaging performance style to fans that relate to his lyrics and songwriting, both revolutionary and entertaining. Embodying all that is topical and compelling about Reggae music, this artist has been steadfast in his mission to represent the poor and oppressed, using timely lyrics to confront political injustices and bring the issues of the people to the forefront. In the process, he has raised the performance standards and lyrical content for the industry, performing quality lyrics and producing a multifaceted stage show that attracts diverse audiences from around the globe.
The artist's live performance is one of reggae's most dynamic in its history. Since 1992 Anthony B has commanded stages with his energetic creative style that brings the lyrics to life onstage. His shows engage crowds who sing word for word to the extensive catalog of songs that began with his hits "Fire Pon Rome" and "Raid Di Barn" that addressed issues of economic and social justice in Jamaica. Since that time, Anthony B has grown into one of reggae music's top performers appearing on the world's most prestigious festival and venues.
Key events throughout the artist's career have included a 1999 appearance at the Montreux Jazz Festival in Switzerland. In 2003 and 2004, he was given a King's welcome in Gambia and Senegal. In 2004 and the following years he sold out shows in every main festivals of Europe. In May 2016 Anthony B performed on the Gazebo music program on RAI TV in Italy, as the third Jamaican reggae artist ever to appear on a national broadcast, Bob Marley and Peter Tosh both appeared on separate occasions.
His European summer tours has grew up each year more, becoming a worldwide tour, doing more than 70 shows in every continents in 2017, touring the world like no other in the reggae industry, being more and more demanded. His started a solid collaboration with the agency Neva Stop Booking based In France, since November 2016. Thanks to their complementary competences, they work on creating a plate-form of agents, including all the partners of Anthony B in Europe and more and more in the world, tending to give more strength and visibility to the reggae music in the global world of music. Anthony B has pioneered as a representative for conscious reggae music through his performances in New Delhi, India, Czech Republic, Iceland, Argentina, Venezuela, Reunion Island (Indian Ocean), Japan and China.
His heavy touring schedule has not slowed Anthony B's stream of releases with 30 albums to date and over 1000 singles and guest appearances on over 100 albums in the last 15 years. Beginning in 2008 he released albums under his own Born Fire Music label imprint. As for co-signs with other artists, Anthony B has collaborated with Bone Crusher, Akon, Wyclef Jean, Snoop Dogg and more. One of his most recent singles "Best Of The Best" featured a collaboration with Capleton and Sizzla that included a playful animated video of the three artists released in June 2016. The song was included on Anthony B's most recent album TEARS OF LUV released in October 2015 on Born Fire Music.
He is currently working on a new album planned for the beginning of 2018, produced by the prestigious Bobby Digital. In the late 1980s and early 1990s Bobby Digital have produced Shabba Ranks, Cocoa Tea, Super Cat and Garnett Silk ; and more recently he has collaborated with Richie Spice, Morgan Heritage, Chezidek, Ras Shiloh, Louie Culture, LMS, Mikey Spice, and Norris Man.
Anthony B's rich vocals and audacious lyrics carry consistency and substance which are both rare in an industry affected by trends towards the extreme in its content. Internationally his fanbase has grown due to his engaging stage presence and the universal concerns of suffering and salvation in his lyrical delivery. As the artist explains "The greatest thing about reggae music is that it's about concepts and ideas, you are speaking to people on issues they live and can relate to." Recording and performing live continue Anthony B's legacy as he proves himself to be one of Reggae's most prolific and engaging artists, an electrifying performer whose music engages the public's social conscience.
NKULA WITH SPECIAL GUEST RAS HATRIM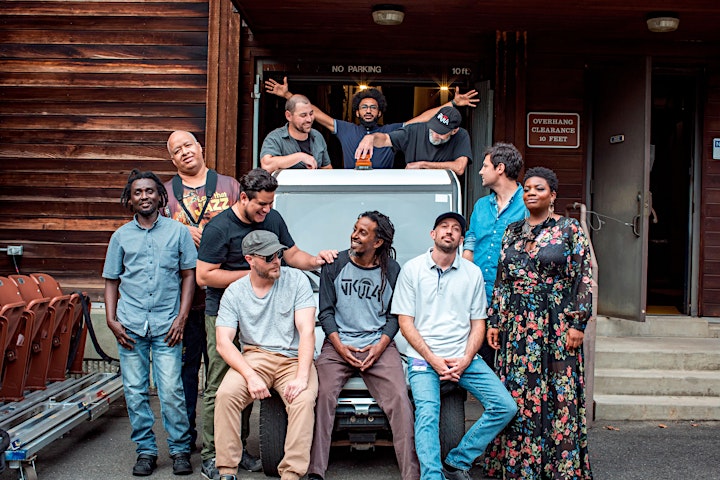 The heartbeat of the drums combined with deep bass grooves and a sweet skank guide Nkula's listeners to that special place that only reggae-lovers know and adore, but it is the band's lyrical message of peace, love, and unity that brings true meaning to Nkula's music. Based in D.C., but with a diverse group of members from across the planet, the band includes all the key ingredients of a reggae outfit, including a three-piece horns section that breathes life into the Nkula's original compositions. Nkula is led by "Ras Abel" Mekonnen, an Ethiopian-born singer-songwriter whose musical style fuses the occasional African groove with classic roots reggae rhythms of the Caribbean. A gifted vocalist, Ras Abel seems to grow three times his size when he touches the mic, compelling crowds to succumb to the vibe. In its short tenure, Nkula is quickly finding itself on bigger stages having performed at venues such as Wolf Trap, The Lincoln Theatre, Sprint Pavilion and The Freeman Stage, and provided direct support for international acts such as UB40, Shaggy, SOJA, Steel Pulse and Jesse Royal

Venue Information:
The Hamilton Live
600 14th St NW
Washington, DC, 20005
https://www.eventbrite.com/v/the-hamilton-2104