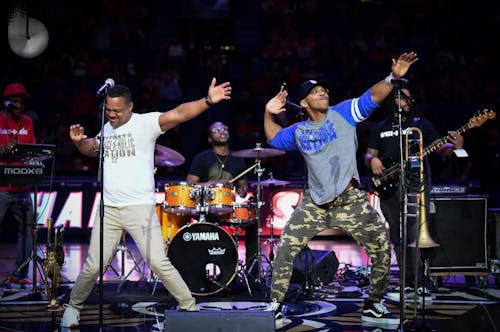 The Hamilton Live Presents
Brass-A-Holics
JoGo Project
$19.50 - $25.50
Postponed
NOLA and DC meet in Brass-A-Holic's one-of-a-kind brand of go-go brass funk.
BRASS-A-HOLICS
Pre-sale begins 8:00pm November 20
Tickets on sale 10:00am November 22
TICKETS ON SALE NOW
Sign up for our newsletter to receive pre-sale promo codes
Seated GA Tickets - $25.50
Standing GA Tickets -$19.50
For any wheelchair or ADA needs, please contact the Box Office in advance of the performance at (202)-769-0122.
Please note that the front row of tables and chairs will be cleared for this show to create a general admission Pit. Be advised that there may be some seated areas where vision of the stage is obstructed.
To make your night even better, we've partnered with an app called Rooam that lets you open and pay your bar tab from your phone! Click here to set up your Rooam account before the show.
Since 2010, the Brass-a-Holics have been taking their unique sound around the world. Steeped in the deep musical culture of New Orleans, the band brings a heavy dose of go-go funk to the New Orleans brass sound. In a blending of musical cultures stemming from cities separated by more than a thousand miles, a Brass-a-Holics live show takes the New Orleans brass band culture and infuses it with the electricity of Washington D.C.'s go-go. The resulting sound is both captivating and unique. The band consists of core New Orleans brass elements- trumpet, trombone, saxophone- and adds a full drum set, percussion, keyboard, bass and electric guitar, giving the band limitless options to explore new sonic territory. Whether performing their original music or using the framework of hit pop songs as springboards for fiery improvisations, there is something in the set to appeal to every music fan. Once the music starts, the demographics blend and a brand new experience is created- one that leaves one-of-a-kind memories that live on long after the last note.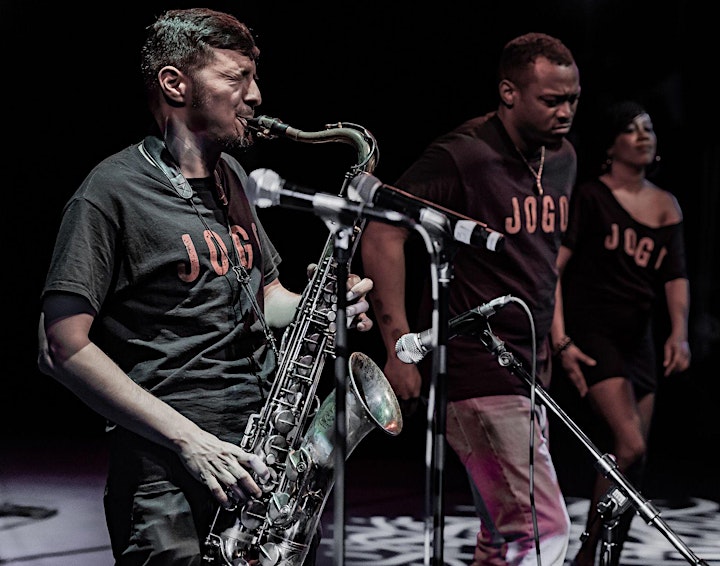 The JoGo Project a band in the Washington, DC area combining elements of jazz, funk, r&b, rock, even pop, and of course, Go-Go musics to create a fresh, healthy blend of styles that is sure to keep you on the dance floor! Founded by saxophonist Elijah Jamal Balbed in 2014, the goal of The JoGo Project is to unite cultures and communities, by introducing jazz fans to Go-Go and vice versa.
In the spirit of the Godfather of Go-Go, Chuck Brown, we want everybody to come together as one and experience the music and the vibes together. Chuck always spread love and positivity wherever he went, and we're dedicated to keeping that movement ALIVE!
Download Rooam before the show so that you can view & pay your tab from your phone!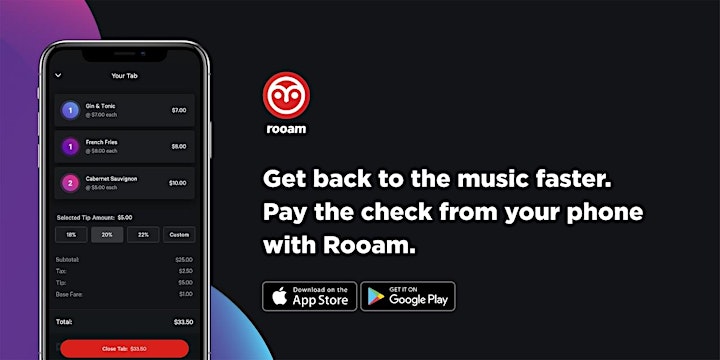 Venue Information:
The Hamilton Live
600 14th St NW
Washington, DC, 20005
https://www.eventbrite.com/v/the-hamilton-2104