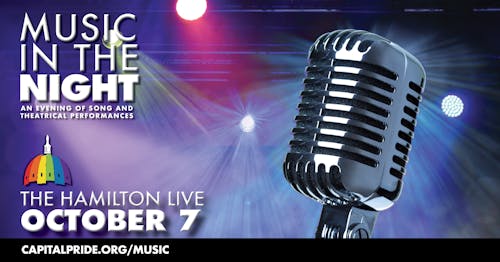 Capital Pride's annual star-studded musical revue returns to The Hamilton Live in celebration of National Coming Out Day on October 11th.
AN EVENING WITH CAPITAL PRIDE'S MUSIC IN THE NIGHT TICKETS
Click here for a full list of performers.
Gold Seated GA Tickets - $39.75
Seated GA Tickets - $29.75
Bar Area GA Tickets - $19.75
For any wheelchair or ADA needs, please contact the Box Office in advance of the performance at (202)-769-0122.
All tickets are general admission (GA). Seats cannot be reserved in advance. We recommend that guests arrive early to secure their favorite seats within their section.
CAPITAL PRIDE'S MUSIC IN THE NIGHT
The Capital Pride Alliance's annual Broadway musical revue Music in the Night is an evening of song and theatrical performances connecting and fostering local talent in the national capital region's theater community. Music in the Night will focus on the importance of the journey that leads many to ultimately participate in National Coming Out Day, which follows later in the week on October 11.
PEPPERMINT: EVERYONE'S FAVORITE FLAVOR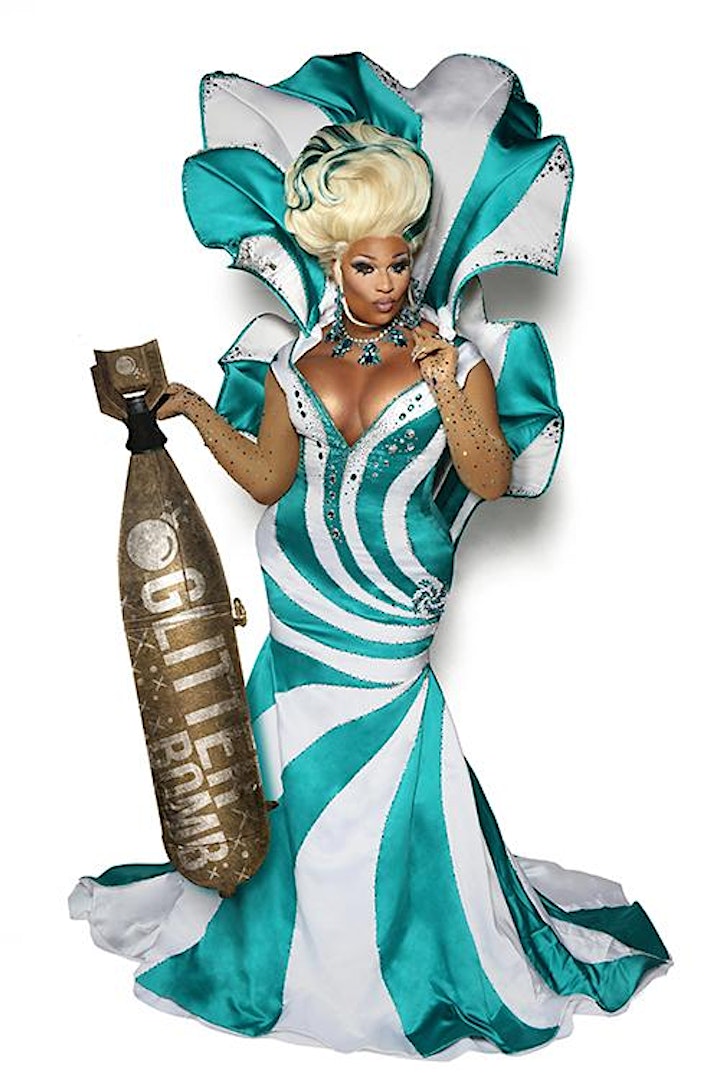 Peppermint is a trailblazing actress, singer, reality star, and activist who defies limitations. A longtime key figure in queer nightlife, Peppermint's star rose thanks to her smashing success as the first out trans contestant on Rupaul's Drag Race where she finished as runner-up in one of the series' most-talked-about finales. Soon after, her talent led her to become the first trans woman to originate a principal role on Broadway in the hit musical Head Over Heels.
As an activist, Peppermint has raised six-figure sums for prominent LGBT rights groups, partnered with the MAC Cosmetics AIDS Fund and is involved in the HIV Vaccine trials network. She is particularly concerned about the challenges faced by transgender and non-binary people in today's political climate and takes every available opportunity to speak at universities and to various communities on the issue.
Recent projects include an appearance on Ryan Murphy's Emmy-nominated series "Pose" and an upcoming role on the new Fox scripted drama "Deputy" She is currently recording her fifth studio album. and looks forward to breaking new ground and being a positive voice during troublesome times.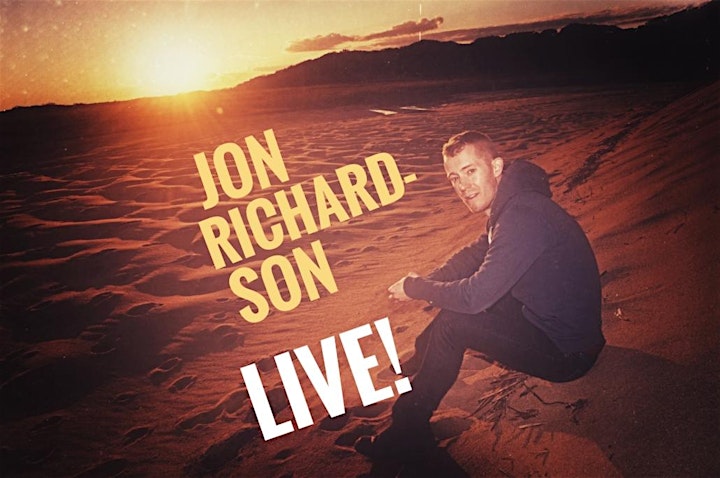 Jon Richardson is a singer, songwriter, multi-instrumentalist, and piano bar performer based in Provincetown, Cape Cod.

Today, Jon maintains a full-time performing schedule across New England and beyond. Since 2017 he has been a featured performer at The Front Porch in Ogunquit, Maine and at Tin Pan Alley in Provincetown, Massachusetts. This past winter, Jon accepted a position to be one of the piano bar performers at Provincetown's premier entertainment venue, the Crown and Anchor. He was thrilled to work at the Crown since it's the long-time musical home of his friend and mentor, Bobby Wetherbee. Jon's piano bar performances are 100% sing-along and he has developed a robust following for his command of various musical genres and his mixing of Broadway and popular song.

In addition to over 160 performances per year, Jon is also an accomplished songwriter and producer. He has released two albums of completely original music (Tonic in 2016 and When I Left in 2019) and he also manages a band, Tin Planes, which released its first record, Live From the Bridge, at their July show in in Kennebunkport, Maine. Jon also collaborates with Peter Donnelly, a singer-songwriter also based in Provincetown. In September of 2019, Jon and Peter opened for Audra McDonald at her show in Provincetown.

Jon has his bachelor's degree in history from Grinnell College in Iowa and his master's degree in musicology from New England Conservatory in Boston.

Venue Information:
The Hamilton Live
600 14th St NW
Washington, DC, 20005
https://www.eventbrite.com/v/the-hamilton-2104