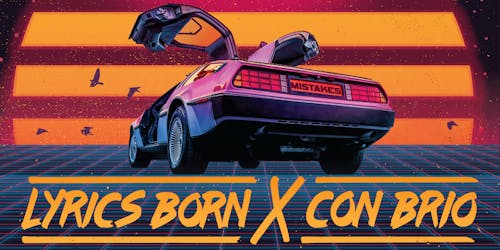 The Hamilton Live Presents
Con Brio
Lyrics Born
Vintage Pistol
Soul-rock masters Con Brio join forces with rap maestro Lyrics Born for an East Coast tour this Fall.
CON BRIO and LYRICS BORN TICKETS
Sign up for our weekly newsletter to receive pre-sale promo codes
GA Seated Tickets - $24.50
GA Bar / Standing Tickets - $19.50
For any wheelchair or ADA needs, please contact the Box Office in advance of the performance at (202)-769-0122.
Please note that the front row of tables and chairs will be cleared for this show to create a general admission Pit. Be advised that there may be some seated areas where vision of the stage is obstructed.
CON BRIO and LYRICS BORN
Con Brio knew they wanted to work with Lyrics Born the moment they shared a stage with him at Ashland, Oregon's Armory in 2017. The whole night was a party," drummer Andrew Laubacher explains. "We hung out afterwards and the vibe was great. So we all said 'Let's make some music.' Eventually the stars aligned and we got the chance to work together."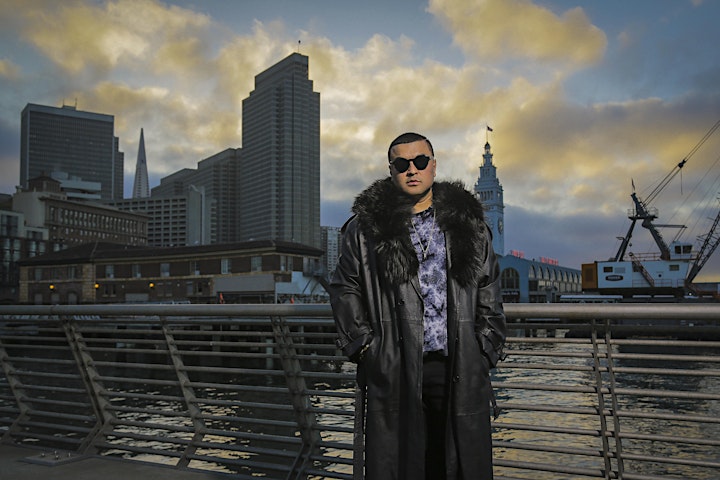 When the San Francisco septet and the Asian-American MC finally hit Con Brio's West Oakland rehearsal space to record, they were taken aback by how instant the chemistry between them was. "There are a lot of personalities in our band," Laubacher says, "which is an asset in so many ways, but can also be a lot to handle. Naturally, we're always a little bit nervous to add another voice into that process, but there was nothing forced about it. LB was immediately on the same page. No one had an ego — we just pushed each other to be better. And that fun and easygoing spirit we had in the studio ultimately made its way into the songs."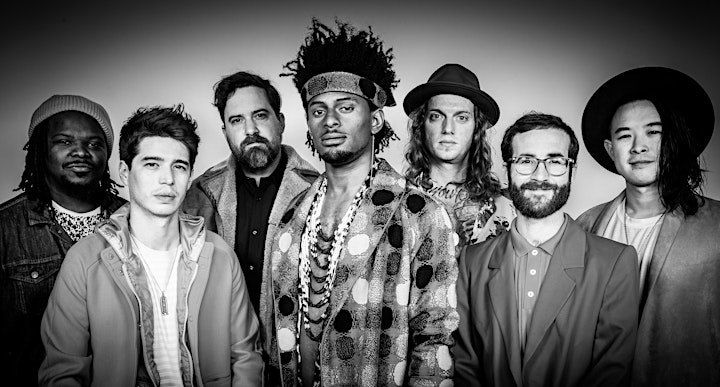 "Sundown" was a song Con Brio already had in the works, so Lyrics Born simply added a verse, throwing a mischievous and sexy curveball into what was already three thrilling minutes of euphoric romanticism. ("He brought a whole new life to it," Laubacher notes.) "Mistakes" was a more even collaboration; equal parts punchy and soulful, and, quite ironically, an exploration of what happens when good chemistry goes bad.
With Con Brio still flying high off the release of their uplifting sophomore album, Explorer, last year, and Lyrics Born fresh from much-lauded appearances in the movies Sorry To Bother You and Always Be My Maybe, this 7-date October tour is sure to be a thrill-ride. "At these shows, the entire night is gonna be sweaty, rowdy and fun," smiles Laubacher. "That much I can promise."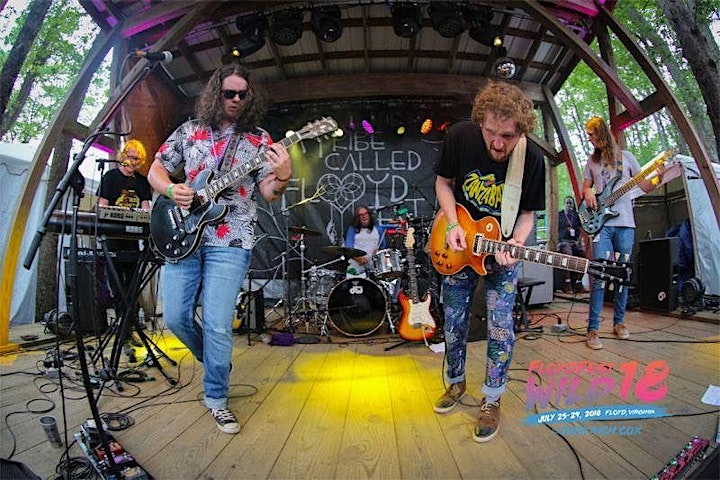 Imagine if The Allman Brothers went on a psychedelic induced magic carpet ride with White Denim and all of it was being narrated by The East Nashville Bulldog himself, Todd Snider. That's Vintage Pistol, a 5 Piece rock n roll jam band based out of Fayetteville, AR. These exploratory road dogs tour coast to coast, claiming new cities as a second home base.

Comprised of a HEAVY rhythm section, encompassing guitar work, and well crafted songwriting- Vintage Pistol takes pride in compositions, musical intent and the creative stamina to project an energetic "all out" tight live performance to allow concert goers a chance to leave the bullshit behind and go into the world with the need to inspire others.

Vintage Pistol is set to release its debut album "Trial and Error" March 2019. The group will be extensively touring the US featuring supporting dates with Andy Fraso and The U.N., and Tyler Childers .The band has also previously played alongside the likes of Devon Allman (Allman Betts Band), Big Something, CBDB, Consider The Source, Kalu and The Electric Joint, and plenty more. Be sure to catch them on the road during festival season with slots at Backwoods Music Festival, FloydFest, Moonshiners Ball, Kickin' It On The Creek, and more TBA!

Venue Information:
The Hamilton Live
600 14th St NW
Washington, DC, 20005
https://www.eventbrite.com/v/the-hamilton-2104