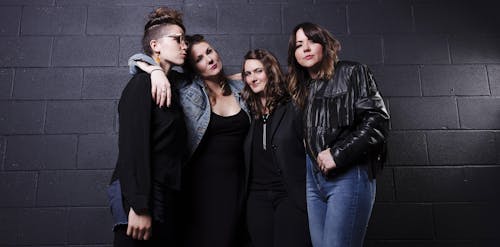 Nashville's chart-topping string band Della Mae returns to The Hamilton Live
DELLA MAE TICKETS
Pre-sale begins 8:00pm November 20
Tickets on sale 10:00am November 22
Sign up for our newsletter to receive pre-sale promo codes
Gold Seated GA Tickets - $34.75
Seated GA Tickets - $19.75
Bar Area GA Tickets - $14.75
For any wheelchair or ADA needs, please contact the Box Office in advance of the performance at (202)-769-0122.
All tickets are general admission (GA). Seats cannot be reserved in advance. We recommend that guests arrive early to secure their favorite seats within their section.
To make your night even better, we've partnered with an app called Rooam that lets you open and pay your bar tab from your phone! Click here to set up your Rooam account before the show.
Since forming in Boston in 2009, Nashville-based string band Della Mae has established a reputation as a charismatic live act comprised of some of the finest players in bluegrass, Americana and beyond.
Originating from different musical backgrounds and states across the US and Canada, each member brings distinct elements that make Della Mae such a beloved band. Together they have a completely original style – sensitive yet assertive, intense yet playful, steeped in tradition yet undeniably current. Versatile instrumentalists and vocalists, they draw from a bottomless well of roots influences to create vibrant original music that conveys expansive musical vision. With timeless lyrical truth-telling and an unmistakably contemporary sensibility, they stand alongside such roots-conscious acts as the Avett Brothers, Punch Brothers, the Lumineers, and Hurray for the Riff Raff.
They were IBMA's Emerging Artists of the Year in 2013, GRAMMY Nominees in 2014 for their debut album on Rounder Records, named among Rolling Stone's "10 bands to watch for in 2015," and have since traveled with the US State Department to over 18 countries spreading peace and understanding through music.
Through powerful experiences traveling the world together, the group discovered that Della Mae is more than a recording and touring band. Their mission to make a difference in the world emerged, and it became clearer that reflection was required to determine Della Mae's next move.
In May 2016, after six years of extensive touring (averaging 220 days on the road per year, travel to over 30 countries and almost all US states), Della Mae took a break from the road. Each member took time to regroup, to pursue individual passions and projects, to regain footing, and to reflect on what they had just done – individually and together. This reflection revealed what Della Mae has come to mean to thousands of fans, to young girls worldwide, and to themselves.
Now, Della Mae is embarking on a new chapter together.
In 2018, to further their mission of showcasing top female musicians, select appearances feature special guests including GRAMMY award winning banjo player Alison Brown, Bonnie Paine of Elephant Revival, original Della Mae guitarist Avril Smith, and more.
On March 1, 2019 Della Mae released The Butcher Shoppe EP on Rounder Records. The recording debuted at #1 on the Billboard Bluegrass chart, and remained in the top five for three weeks. NPR Music premiered the album with a First Listen, saying, "…Della Mae seems to have narrowed its priorities to one: showcasing its combination of playfulness and muscle as a performing unit." Read more.
Refinery29 recently praised "Bourbon Hound" in its 'New Music to Know This Week: "This barn stomper of a single is soaked in Kentucky bluegrass vibes and the old school country aesthetic with some of the best harmonizing you can imagine." Read more.
"No See Um Stomp" is the first instrumental Della Mae has recorded, to high praise, including from Pop Matters: "Besides the convivial wordsmithery, Della Mae's musicians are a master class. The clearest display of Della Mae's adroit musicality is in the instrumental "No-See-Um Stomp". The track is a three-minute blast showcasing Della Mae's intrepid musical talents." Read more.
Della Mae is excited to be touring in support of The Butcher Shoppe EP and recording their next album.
"A strong contender for Americana debut of the year"–Rolling Stone Country
Dori Freeman first broke out in 2016, with a stunning debut produced by Teddy Thompson and a sparkling voice that seemed to come from out of nowhere. Her songs were brittle, cracked, infused with heartbreak and seeming to speak for women everywhere, channeling Appalachian women in a way that harkened back to Loretta Lynn. NPR spoke of her "bruised sort of romanticism" and Noisey referenced her "heart-wrenching moments." Freeman had written her first album on the heels of a failed relationship, a suddenly-single mother in a small town. There was a bitter taste in her songwriting that reflected the fiercely independent streak Appalachian women are known for and her own lack of patience for bullshit. Three years later, she's now happily married (to drummer Nick Falk), and her new album, Every Single Star, to be released September 27, 2019 on Blue Hens Music (her second album on her own label after 2017's Letters Never Read), features a very different perspective. She's writing songs now for her new love, and for her daughter, as beholden as ever to the traditions that first inspired her as a young girl growing up in Galax, Virginia, but full of the same incisive eye for the human condition that's always been her hallmark.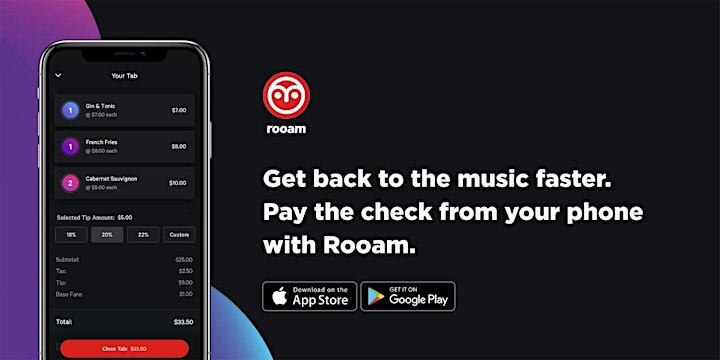 Venue Information:
The Hamilton Live
600 14th St NW

Washington, DC, 20005
https://www.eventbrite.com/v/the-hamilton-2104