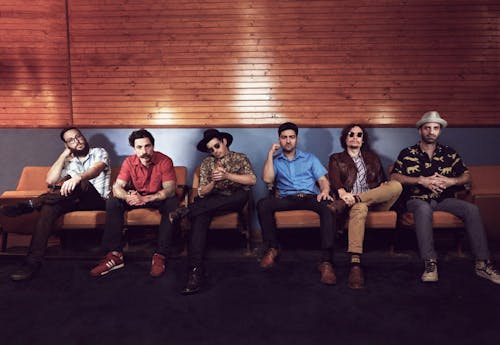 New Orleans festival veterans Flow Tribe bring their dance-ready sound to The Hamilton Live
Tickets from the rescheduled March 21, 2020 performance will be honored at this event.
FLOW TRIBE TICKETS
Seated GA Tickets - $25
Standing GA Tickets - $15
For any wheelchair or ADA needs, please contact the Box Office in advance of the performance at (202)-769-0122.
Please note that the front row of tables and chairs will be cleared for this show to create a general admission Pit. Be advised that there may be some seated areas where vision of the stage is obstructed.
To make your night even better, we've partnered with an app called Rooam that lets you open and pay your bar tab from your phone! Click here to set up your Rooam account before the show.
Few bands arouse a crowd into a collective shake like Flow Tribe. The six-member band's onstage chemistry reflects a seamless combination of soul and movement that hits the audience within the first few notes. Virgin listeners and avid fans alike are drawn in by the distinctive sound that feels both familiar and original. From major festival stages around the world to leading a parade down the street, this is a group of professional musicians who've found their passion, and are living a dream where everyone's welcome.
Second line brass and Cuban-Caribbean rhythms meld with R&B, soul, rock, and hip-hop beats in high-energy performances that turn every show into a celebration. New Orleans is influence itself, the unparalleled free and easy city weaving its way into track after track of original scores that make up a single definition of sound, which Flow Tribe has dubbed "backbone-cracking music."
K.C. O'Rorke (vocals, trumpet), John-Michael Early (harmonica, washboard, vocals, keyboard), Nick Solnick (drums), Chad Penot (bass, vocals), Bryan Santos (guitar, timbales), and Mario Palmisano (guitar) are native New Orleanians and high school pals who've been writing music and playing live shows since the band's inception in 2004. Post graduation, they went their separate ways, but after Katrina, each returned to their hometown, inherently becoming active members in the rebuilding of a community that's stronger than ever.
In 2017 Flow Tribe teamed up with legendary Hip Hop producer Mannie Fresh (Lil Wayne, Big Tymers) to create the album "BOSS". The album reached #55 on the Billboard R&B charts and #5 on the Relix/Jambands.com chart reflecting the diversity of sound represented on the album. After relentless touring, Flow Tribe completed building a state of the art studio in New Orleans called Downman Sounds. They are now putting the finishing touches on a 2-part EP coming out in late 2018 and 2019.
Download Rooam before the show so that you can view & pay your tab from your phone!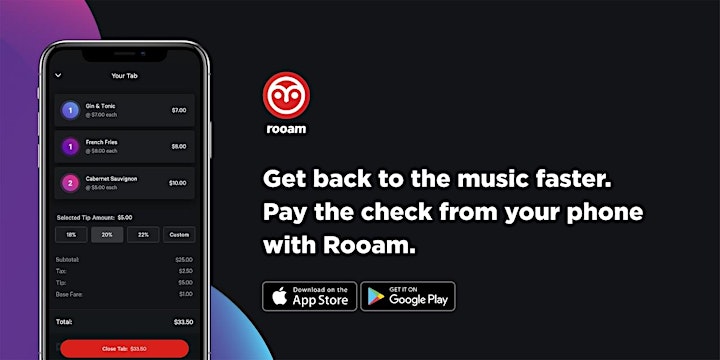 Venue Information:
The Hamilton Live
600 14th St NW
Washington, DC, 20005
https://www.eventbrite.com/v/the-hamilton-2104