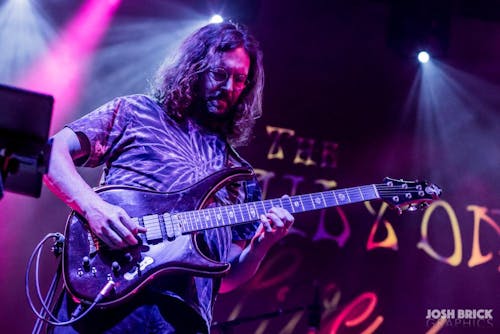 John Kadlecik LIVE in an exclusive solo acoustic / electric show. 50% of each table purchased will be donated to D.C. Central Kitchen.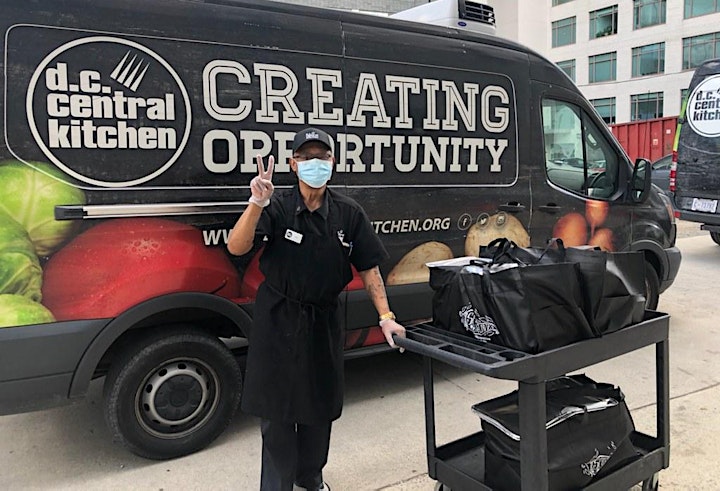 As a part of DC's Safe Live Music Pilot Program, we are pleased to announce John Kadlecik (solo, acoustic/electric) playing The Hamilton Live on Wednesday, November 25. When you purchase a ticket, you are not only supporting live music but also our friends at DC Central Kitchen. $25 of each ticket sold will go towards DCCK's mission to use food as a tool to strengthen bodies, empower minds, and build communities.
JOHN KADLECIK
John Kadlecik is a singer, songwriter, and musician based in the DC-area who can play most string instruments, but is primarily known for being a guitar-slinging sideman to Grateful Dead members Phil Lesh and Bob Weir in the band Furthur. An original co-founder of the group Dark Star Orchestra, John has been performing improvisationally-oriented shows regularly since the late 1980's and touring nationally for the last 20 years. His work also includes several studio releases of original music, and he is currently active with his own group, The John Kadlecik Band, as well as "supergroup" the Golden Gate Wingmen and occasionally Phil Lesh & Friends.
Tickets are $50 per person, sold by table ($200 for tables of 4, $300 for tables of 6). 50% of each purchase will be contributed to D.C. Central Kitchen. The entire table must be purchased at once. You do not need to fill every seat at your table, but may not exceed the capacity of your table. Tables seat up to 4 or 6.
Please see venue map below to determine where your table will be.
There is no food or beverage minimum.
This show is being held in partnership with the D.C. Mayor's office as part of a pilot program to bring live music safely back to Washington D.C. As a result, table availability is extremely limited and strict COVID-19 guidelines are in place.
MENU
The Hamilton's full restaurant menu will be available - click here to view in advance.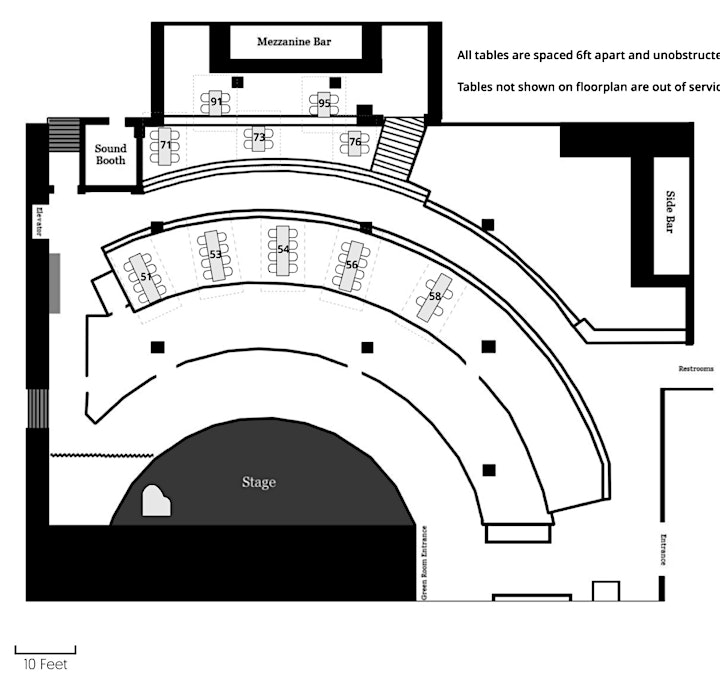 Welcome back to The Hamilton Live! To ensure the safety of our guests and staff, please take note of the following COVID-19 procedures.
We have severely reduced our capacity to 7 tables to ensure social distancing.
All team members maintain safety procedures including mask & glove use, temperature checks, pre-screening questions, regular & thorough handwashing, and abiding by 6-foot distancing wherever possible.
We provide single-use menus and digital payment option.
We thoroughly sanitize tables, furniture, and public contact surfaces before & after the showing.
WE REQUIRE THAT ALL GUESTS FOLLOW THE SAFETY PROCEDURES BELOW
Wear cloth or surgical facemasks that securely cover the nose and mouth while entering or exiting the venue, using the restroom, or conversing with staff
Refrain from leaving your table or visiting others during the show
Do not attend if you or a member of your party are experiencing symptoms of COVID-19
Venue Information:
The Hamilton Live
600 14th St NW

Washington, DC, 20005
https://www.eventbrite.com/v/the-hamilton-2104