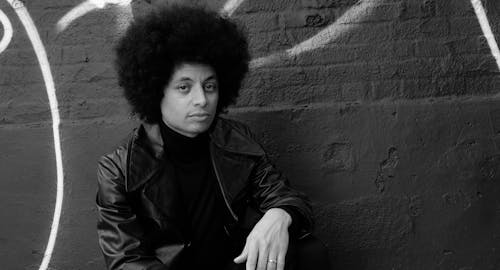 The Hamilton Live Presents
José James - No Beginning No End 2
Taali
$24.75 - $54.75
Postponed
José James returns to The Hamilton Live with his latest project, No Beginning No End 2
JOSÉ JAMES - NO BEGINNING NO END 2 TICKETS
Sign up for our newsletter to receive pre-sale promo codes
Gold Seated GA Tickets - $54.75
Seated GA Tickets - $34.75
Bar Area GA Tickets - $24.75
For any wheelchair or ADA needs, please contact the Box Office in advance of the performance at (202)-769-0122.
All tickets are general admission (GA). Seats cannot be reserved in advance. We recommend that guests arrive early to secure their favorite seats within their section.
To make your night even better, we've partnered with an app called Rooam that lets you open and pay your bar tab from your phone! Click here to set up your Rooam account before the show.
JOSÉ JAMES - NO BEGINNING NO END 2
You'd be forgiven for previously assuming that José James was a man with something to prove. There was that decade he spent reshaping jazz with the genre-blurring verve of a crate-digging beat guru. And that time he declared his jazz career was over, ditched the bands, and became a solo R&B star. And then there were the last couple years he spent living in Bill Withers' shoes — recording and touring that legendary songbook for the Lean On Me project, a feat as brazen as they come. Now, well, it's not that James is out of mountains to climb, but sometimes you gotta stop to consider the one you've already got under your feet. Thus, the satin-voiced songwriter's latest is No Beginning No End 2, a sequel to his 2013 album that resurrects the bold eclecticism we first fell in love with, while taking us on a journey through both celebration and introspection.
"I have to give Bill credit," says James. "Touring as a four-piece, I got to feel how transformative it is to dig into music with a real band. I think he led me back to that high-level singer-songwriter material — stuff that's hooky and funky and with jazz running through it — that's joyful without being corny. That was the hallmark of No Beginning No End, mixed with that New York hip-hop element. After the tour, I wrote a thing on Instagram saying I was thinking about No Beginning No End 2 and people went insane. They wrote thousands of comments about how the first one changed their life. I don't sit around and think 'my work is so important' so that was kinda nice."
Of course, things are a little different this time around. For one, while the prequel was James' Blue Note debut, this is his first set of new music for his own label/collective Rainbow Blonde Records. Secondly, the album is chock-full of collaborators who are auteurs in their own right — Laura Mvula, Aloe Blacc, Ledisi, Erik Truffaz, and Hindi Zahra, to name a few — appearing in unexpected sonic contexts. Thirdly, with the backing of a wildly good band held down by rhythm sections in Los Angeles and Brooklyn (befitting Rainbow Blonde's bicoastal status) the songs are warmer and more defined than ever, balancing classic songwriting against immersive vibe.
For James, all of these pieces are related, and speak to a constellation of small but vibrant artist communities in constant communication. "I hope people see this as an update not of my career, but the entire scene," he says. "If somebody told me two years ago I'd be running my own label with my friends, having my own sessions, and singing hard bop anthems while sipping red wine with Laura Mvula in London, I'd be like, 'Nah, that's crazy.' But we're trying to connect the dots on a global level and that's sort of the whole concept: no beginning, no end, no boundaries."
No Beginning No End 2 easily makes the case within three songs. Opener "I Need Your Love" basks in the kind of romantic groove the Roots or Fugees used to whip up, but with James and Ledisi duetting while a very overqualified Christian Scott aTunde Adjuah — one of the greatest trumpeters of his time — happily flows over the living beat. The next cut sounds something like Mutations-era Beck interpolating "Hey Ya!", and it's exuberantly counted in by honest-to-god J-pop star Rihwa. And song three, "Feels So Good," is straight-up disco bliss, with James exuding Bobby Caldwell cool as he trades lines with divine newcomer Cecily. As if that weren't enough, he and Blacc flirt with Minneapolitan funk on the swaggering "Turn Me Up," just moments before James flips Billy Joel's gorgeously soft-rocking (and subtly jazz-kissed) "Just the Way You Are."
Again, James sees a connection others might miss: "It all ties into this idea of the '70s being this remarkable creative and eclectic moment," he says, when individualism came to be expected of all sorts of artists. But it's not just throwback — James points out that the culture is experiencing something like that right now. "I read an interview with Billie Eilish where she was talking about, 'I can't believe people used to think genres existed,'" he laughs. "It's like, oh man, that's just so nice. It was such a struggle for my generation, and others before, to kick these doors down of this genre and that, and it's so beautiful to know there are kids who can't even think that way."
Naturally, NBNE2's players (whose bona fides are a bit too extensive to list here) are of a similar philosophical mindset, including: Brett Williams, Kris Bowers, and Takeshi Ohbayashi on keys; Marcus Machado, Alan Hampton, and LP coproducer Brian Bender on guitar; Ben Williams on bass; and Justin Brown and Jamire Williams on drums. James also enlisted Alberto Lopez (of Quetzal) for the sort of Afro-Latin percussion common to so much black music of that era, from Marvin Gaye to Gloria Gaynor — which befits James' own Angolan-Panamanian roots.
Because as much as the first half of the album displays James as the consummate entertainer — bright and extroverted — the second half finds the lyrical lens subtly pushing in on the man behind the band. The transition point is the aforementioned "Nobody Knows My Name," where he and Mvula examine the slippery nature of identity in the face of fame, race, time, and place. Then, with Lizz Wright on the gospel-lifted "Take Me Home," James can be heard yearning for something soulful and familiar. A song later, he finds it with his partner (in business, songwriting, and life) Rainbow Blonde cofounder/artist Taali — their spare ballad, "I Found a Love," hits that balance of deeply intimate and universally felt, like something Stevie Wonder might've penned.
"With Taali, I feel really seen for the first time and that's powerful," says James. "I think that's what we're all striving for on an individual and a cultural level. To have her in my corner, on my label, and on my writing team is amazing, and I'm really glad everybody can have a window into how holistic my world has become. I've found a deep gratitude for the fact that I'm a dude who came from South Minneapolis who didn't have a passport or know anyone who did, and now I'm on my seventh and have this family of incredibly talented friends from all over the world." At the same time, he adds, touring Lean On Me — and hearing Bill's fans' stories — made James ask himself some tough questions: "Why am I making music? To satisfy my ego or to uplift people? And what comes next? Is there something in the universe that's guiding these travels?"
That particular trip — the search for Self evolving outward again into the search for Other — plays out in two of No Beginning No End 2's most striking songs as the album winds down. First comes our host's true singer-songwriter moment, "Saint James," splitting the difference between folk and soul as James coos softly from the other side of heartache and an empty bottle or two. Then comes relief with album-closer "Oracle (高尾山)," creeping in on Truffaz' cool blue trumpet, entwining itself around Zahra's beautifully elastic voice, and climbing as the band slowly surges toward what feels like impending revelation. But instead of some massive musical crescendo or clear-cut response to James' cosmic queries, we get a different kind of answer that speaks once again to the NBNE theme: the sound of a stream flowing from one unknown place to another.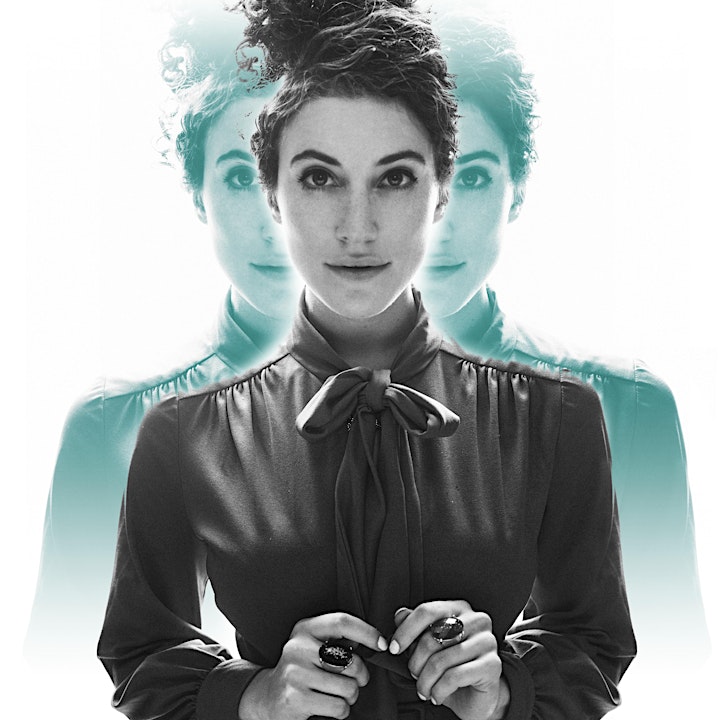 Taali will always cherish and remember where she came from. But sometimes to best embrace your roots, you have to leave them behind. That's precisely what chamber-pop singer/songwriter/producer Taali — née Talia Billig — did when she decamped from her longtime home of New York City for Los Angeles in 2017.
But before we talk about why Taali left New York, it's important to understand how vital the city is to her. Born to a Jewish family in Washington Heights, New York, Taali — a family nickname she later adopted as her stage name — grew up learning the values of community and storytelling, attending weekly services with her parents and learning about their progressive heroes, like historic political organizers Clara Lemlich and Emma Goldman. Later, she'd connect with like-minded artists at the New School for Jazz and Contemporary Music in the West Village and work for Blue Note Records president Bruce Lundvall. She lived nearly a decade in her Lower East Side apartment, a stone's throw away from Rockwood Music Hall.
As important as the city itself is to her, Taali thrives equally on community. In the summer of 2012, she created The Orchard Sessions, a video salon filmed in her Orchard Street apartment. Taali and her circle of friends (including Snarky Puppy, Luke Temple, Kate Davis and many others) would hang out at her Lower East Side apartment, usually after a show at Rockwood Music Hall. She'd bring in an artist, arrange a song with those on hand to play, then film with herself typically on piano, percussion, or harmony.
In more recent years, Taali founded Rainbow Blonde Records, a label and worldwide collective she runs with her creative partner, R&B/jazz vocalist José James, and engineer and producer Brian Bender.
"I exist in a space where I assume from experience that this business and overall paradigm wasn't made for us," she says. "I come from mentors who heard that, understood that, and didn't let that impede them. Rainbow Blonde is a non-black Jewish woman from New York, a mixed-race man from Minneapolis, and a white man from Indiana. The three of us founded it to create a space where people can fully pursue their artistry, celebrate their community, and do it entirely on their terms."
Of course things weren't always rosy in New York: Taali had to contend with years of vocal cord issues, which, in 2016, culminated with surgery and months of being unable to speak, let alone sing. As a musician and songwriter, this was the ultimate roadblock. What followed, though, was a creative renaissance of epic proportions.
Unable to sing herself, Taali leaned harder into writing for others. She moved to L.A., a city that, in her words, "centers more on songwriting than any city in the world right now." She contributed seven songs to James' 2017 album, Love In A Time Of Madness. She also wrote for Orchard Sessions alum Mad Decent hip-hop innovator Jarina De Marco and gospel performer Mali Music. She joined a Jewish service called Nefesh, part of Los Angeles' Wilshire Boulevard Temple.
"I was really happy in that songwriting sphere," Taali says of her time out West. "That time in Los Angeles opened my eyes. It seemed pretty similar to what I've read of Joni Mitchell Ladies of the Canyon phase in Laurel Canyon, but on the East Side instead of the Valley. I was surrounded by brilliant filmmakers, choreographers, fashion designers, songwriters, and singers. [It was] just this really beautiful moment of women. That's a huge part of my artistry that I come back to, always."
As she healed, Taali slowly regained the ability to sing again, and this time better than ever.
With her surgery providing more vocal range, in 2019 Taali wrote, co-produced and released the rhythmic pop venture I Am Here, a conceptual 15-track project bolstered by percussive breaths and claps and Taali's undulating harmonies.
Now, Taali is back home in New York and preparing to debut her self-produced follow-up EP, Were Most Of Your Stars Out?, in November. Unlike I Am Here, Were Most Of Your Stars Out? (which references a line in Salinger's Seymour: An Introduction), is entirely acoustic, opening with Taali's high, trilling voice ringing out in a traditional Jewish melody.
"Jewish people, after all, have a tradition of telling stories and asking questions. We weave our collective history and experience into melody, and into words," Taali says.
With an intimate cover shot by famed photographer Janette Beckman, Stars captures Taali at the height of her singing and songwriting ability. The piano-led "Los Angeles," reimagined from I Am Here, is a Regina Spektor-esque ode to starting over in an unfamiliar place. Later, the quiet, Fender Rhodes-led "Wayward Star," which Taali wrote from her Orchard Street apartment, is a placid refrain about what it's like "to be truly yourself with someone, and let down your guard."
"Specifically, to be with someone who had been through as much as me was a new challenge, and also a new beauty," Taali says. "I was thinking of both of us as broken people, but also beautiful people together."
Closing out Stars, James joins Taali on the peaceful, harmonized "Snowfall On Orchard," which sounds like a sister song to Imogen Heap's vocoder classic "Hide And Seek."
"I wrote 'Snowfall on Orchard' with José five years ago," she says. "It's the first original song that we wrote together, and I think it's a little postcard in time of a very, very optimistic moment in our
lives, and a very in love moment. I've played it for years at my shows, but only people who have gone to live shows would know it."
Referencing history--her own, her family's her city's--is inherent to Taali's process. In making a triumphant return to New York this year, Taali has both rediscovered her artistry and, after attending Nefesh in Los Angeles, her Jewish culture on Were Most Of Your Stars Out? Infusing traces of traditional Jewish melody into every song--especially album opener "The Main Thing,"
Taali, like onetime New York resident and modern storyteller Leonard Cohen, successfully weaves Jewish culture, melody and harmony into the wider American pop landscape.
"L.A. is where the three elements came together," Taali says, reflecting on her last two years. "My Judaism, my legitimate love for pop music--and New York harmony."
For those wondering, here's the full Salinger line referenced in the EP's title: "I'm sure you'll only be asked two questions when you die: Were most of your stars out? Were you busy writing your heart out?"
For Taali, hers will always be.
Venue Information:
The Hamilton Live
600 14th St NW
Washington, DC, 20005
https://www.eventbrite.com/v/the-hamilton-2104