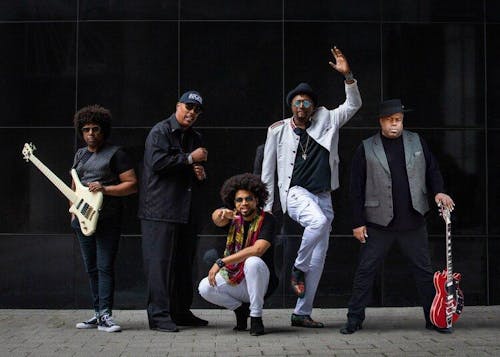 The New Power Generation celebrate the music and legacy of Prince - this October at The Hamilton Live!
NEW POWER GENERATION
Pre-sale begins 8:00pm May 13
Tickets on sale 10:00am May 15
Sign up for our newsletter to receive pre-sale promo codes
Seated GA Tickets - $45
Standing GA Tickets - $35
For any wheelchair or ADA needs, please contact the Box Office in advance of the performance at (202)-769-0122.
Please note that the front row of tables and chairs will be cleared for this show to create a general admission Pit. Be advised that there may be some seated areas where vision of the stage is obstructed.
To make your night even better, we've partnered with an app called Rooam that lets you open and pay your bar tab from your phone! Click here to set up your Rooam account before the show.
Prince's former backing band, the New Power Generation, perform an epic musical celebration of the legendary artist's music that continues to wow both critics and fans alike.
Just as their former boss was known to be the consummate live performer, the band continues to receive acclaim for their tight arrangements, stellar sound and the electrifying pace of their shows.
The NPG's "Celebrating Prince" shows have been described as a "non-stop musical kaleidoscope that includes some of the most iconic chart-topping hits from all eras of Prince's illustrious four-decade career. The charismatic lead singer, MacKenzie, has been called a "discovery of note" and has won over audiences with his incredible voice and interpretation of the music without veering into impersonating. MacKenzie is joined on lead vocals by rapper Tony M, who Prince featured on early Prince & the New Power Generation releases. The show focuses on Prince's entire catalogue with NPG hits like 'Diamonds and Pearls,' 'Gett Off', 'Cream' '7,' and 'Sexy MF' intermingled with hits like '1999,' 'Let's Go Crazy', 'Pop Life', 'Sign O' The Times', 'Purple Rain', 'U Got The Look' and 'Kiss'.
Prince fans dance, laugh, cry and sing along to the soulful and electrifying shows and walk away saying it is one of the best shows they ever saw!
"Every musician on that stage remained up to the standard of excellence that Prince expected. " ~ Double J Music Magazine, March 31, 2018, Review, Enmore Theatre in Sydney
Touring highlights since the band reunited to act as the 'house band' for the official tribute put on by the Prince Estate in October 2016 has included headlining at the North Sea Jazz Festival, the Montreux Jazz Festival, British Summer Time in Hyde Park, Super Bock Super Rock (Portugal), Usadba Jazz in Moscow, Byron Bay Bluesfest and Caloundra festivals in Australia and a number of performances at clubs, theatres and performing arts centers in the U.S. and in Europe.
When the band was first formed in 1990, Prince personally drafted the press release to introduce the band and wrote that the New Power Generation was his "best band ever." Simply put - they are all great musicians, singers and dancers that had the ability to keep up with Prince. NPG musical director, Morris Hayes was the longest-running member of the NPG with a 20-year tenure (and was also the music director for the official Prince tribute at the Xcel Center last April). Former NPG vocalist Shelby J summed up his influence by saying "He's the heir apparent. Nobody could have put this together but Morris. He was with Prince the longest. He knows the music. He knows every arrangement. He knows everything and he knows every musician. He's the common denominator."
This is not a tribute band; they have a far higher pedigree. They wrote with, supported, toured with and loved the legend that is Prince. To see them play their celebration of their friend's music is more of a spiritual experience. It is a very unique musical experience. I can't recommend it highly enough." ~ Steve Holley, Essentially Pop
Download Rooam before the show so that you can view & pay your tab from your phone!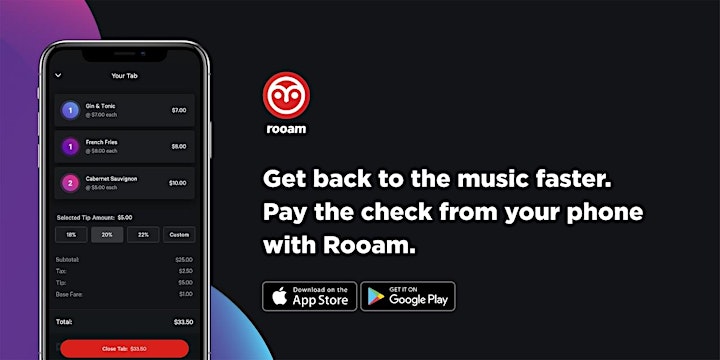 Venue Information:
The Hamilton Live
600 14th St NW
Washington, DC, 20005
https://www.eventbrite.com/v/the-hamilton-2104