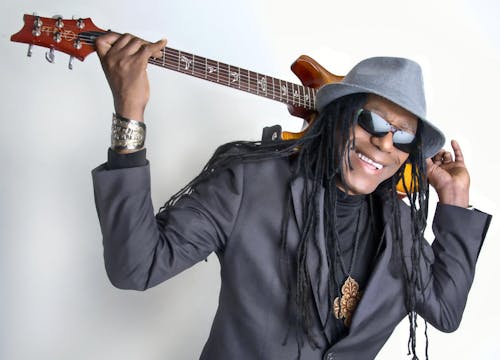 The Hamilton Live Presents
Celebrate New Year's Eve with The Legendary Wailers feat. Julian "Junior" Marvin
Jah Works
Ring in 2020 with reggae royalty - The Legendary Wailers feat. Julian "Junior" Marvin, plus Baltimore's own Jah Works at The Hamilton Live!
THE LEGENDARY WAILERS FEATURING JULIAN "JUNIOR" MARVIN with JAH WORKS
Presale begins 8:00pm September 25
Tickets on sale 10:00am September 27
Sign up for our newsletter to receive pre-sale promo codes
Seated GA Tickets - $54.75
Standing GA Tickets - $39.75
For any wheelchair or ADA needs, please contact the Box Office in advance of the performance at (202)-769-0122.
Please note that the front row of tables and chairs will be cleared for this show to create a general admission Pit. Be advised that there may be some seated areas where vision of the stage is obstructed.
THE LEGENDARY WAILERS FEATURING JULIAN "JUNIOR" MARVIN
Born in Jamaica, Junior Marvin moved to London as a child, where his love of both acting and music was nurtured. He appeared in the Beatles' film "Help",which was followed by a number of other television appearances. Meanwhile, Junior served his musical apprenticeship in America by playing with the likes of Blues Legend T-Bone Walker and Ike & Tina Turner. He quickly earned a reputation as an innovative and expressive blues/rock guitarist. Back in England he played with bands such as Herbie Goins & The Nighttimers, Blue Ace Unit and White Rabbit.
Junior was a member of the London Cast of the musical "Hair" and can be heard on the Original London Cast Recordings. He contributed to Albums by Gerry Lockran, Rebop Kwakau Baah, Remi Kabacka, Ricco Rodriguez, Fairport Convention, Sandy Deny and many others on the UK scene. Junior was also invited to join the Keef Hartley Band who were pioneers of the burgeoning British blues/rock scene. Junior made a significant contribution as a writer,singer and lead guitarist to their acclaimed "Seventy Second Brave" Album, and also appeared on the follow-up release, "Lancashire Hustler."
Following Keef Hartley, Junior formed his own Rock Band "Hanson" and they were swiftly signed to Emerson, Lake & Palmer's Manticore label by Mario 'The Big M' Medious (the label manager). Their debut Album "Now Hear This," featured: Junior (Lead Guitar & Lead Vocals), Jean Roussell (Keybords), Conrad Isidore (Drums) & Clive Chaman (Bass). A second album for The Manticore label was titled "Magic Dragon." The Band, "Hanson," stayed together for two albums after which Junior undertook session work for the likes of Island Recording Artists Stomu Yamashta, Steve Winwood and Toots & The Maytals.
On February 14, 1977 (Valentine's Day), Junior was invited to join both Stevie Wonder & Bob Marley & The Wailers. His schoolmates and musician friends chose Bob Marley because of the fact that they were both Jamaicans…the rest is history. "Exodus" was Junior's first album with Marley and The Wailers and it was voted "Best Album of the 20th Century" by Time Magazine. He is on all Bob Marley and The Wailers Albums/CDs since that time. Since Bob's passing, in 1981, Junior has put out (4) four CDs with The Wailers: "ID," "Majestic Warriors," "Jah Message" and "My Friends" (Live). Junior can also be found on CDs with Burning Spear, Alpha Blondy, Bunny Wailer, Israel Vibrations, Culture, The Meditations, Beres Hammond, The Congos, O.A,R. and SOJA.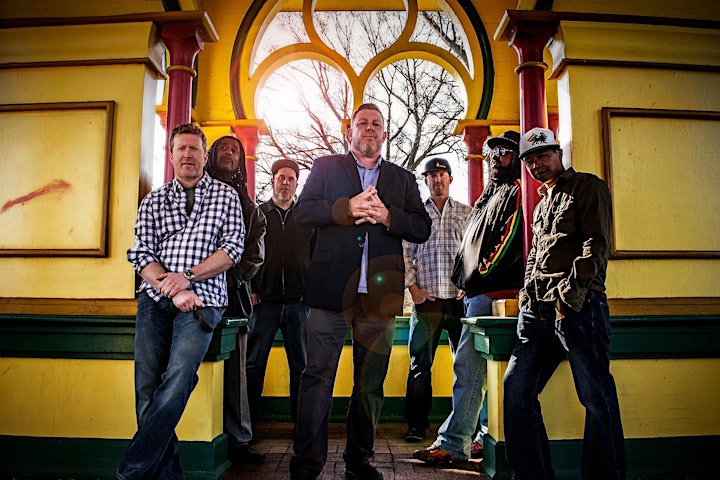 DO YOU LOVE REGGAE MUSIC?

If you answered yes to this question, chances are you are already familiar with Baltimore's own Jah Works . If you are new to the band, you are in for a musical treat of positive vibes and uncompromising roots rock reggae music.

Jah Works is a true grassroots success story that emerged from Baltimore's reggae scene over 20 years ago. This is music made by and for lovers of real, authentic reggae music. Consistently performing hundreds of shows a year worldwide, they have forged their sound in clubs, festivals and on the sun drenched beaches of Negril. Their sound is firmly planted in the roots of Jamaican music and culture, encompassing rock steady, reggae, and elements of dancehall and dub. What Jah Works does best is introduce the novice music listener to the fullness of reggae music and culture.

Formed in 1993, the band found their identity while listening to the song "Jah Works" by the classic Jamaican vocal group The Gladiators. Lyrics like "I'm a man of prayer, none of my doings, shall ever go wrong…" and "Jah hear I when I cry" resonated with the members, and so Jah Works was moved to begin writing their own original reggae music. Starting with "Feast or Famine" in 1994, the band has recorded and released 9 albums to date. They have sold over 100,000 copies independently, and with the upcoming release of "Believe", Jah Works is set to take their music to even higher heights.

Longtime fans know that the Jah Works sound consists of strong vocals over heavy duty original reggae riddims. After a brief hiatus, founding member and original front man, Scotty P. has returned to lead the brothers forward into new musical territory. Together with the rest of the group, they have come up with their best album to date, "Believe" which will be released in 2016. The new album brings the group's evolution full circle, with lush, horn drenched roots reggae music. Mixed by some of reggae music's top producers, including Jim Fox (Lion & Fox) Tippy I (I Grade), Jason "Jocko" Randall (JBB), Nathan Sabanayagam (Chillhouse Studios), and Baltimore's own Steve Wright (Wrightway), Jah Works' latest and greatest effort will cement their standing as one of the finest reggae bands to ever come out of the United States.

Venue Information:
The Hamilton Live
600 14th St NW
Washington, DC, 20005
https://www.eventbrite.com/v/the-hamilton-2104