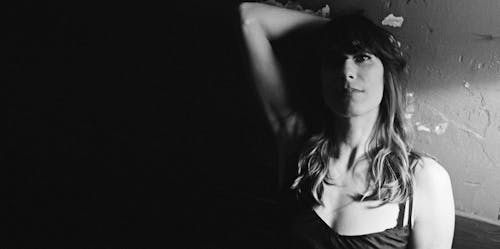 The Beat Goes On as brilliant singer-songwriter Nicki Bluhm sings Cher at The Hamilton Live!
NICKI BLUHM - TICKETS
Pre-sale begins 8:00pm January 22
Tickets on sale 10:00am January 24
Sign up for our newsletter to receive pre-sale promo codes
Seated GA Tickets - $29.75
Standing GA Tickets - $20
For any wheelchair or ADA needs, please contact the Box Office in advance of the performance at (202)-769-0122.
Please note that the front row of tables and chairs will be cleared for this show to create a general admission Pit. Be advised that there may be some seated areas where vision of the stage is obstructed.
To make your night even better, we've partnered with an app called Rooam that lets you open and pay your bar tab from your phone! Click here to set up your Rooam account before the show.
‪Nicki Bluhm has no blood relation to Cher but throughout her life she has felt an undeniable kinship. It all started in 1985 when she was a six-year-old girl standing in line with her mother at a Northern California supermarket. Looking up at the magazine racks with big brown doe-eyes, Nicki saw her mother on the cover of the National Enquirer…or so she thought. The striking resemblance between Cher and her own mother left a lasting impression. Cher became like a distant relative in her childlike imagination. As life went on, Nicki continued watching films staring Cher; her favorites being Mask, ‪The Witches of Eastwick,Mermaids, and, of course, her mother's favorite movie ‪Moonstruckwith Cher playing an Italian-American (like Nicki) who begrudgingly falls in love with a man that's hard to love.
Cher's uniquely daring style combined with the constant visual comparisons she would get to Cher from strangers, piqued Nicki's curiosity and this inexplicable connectivity continued to grow. When she began exploring Cher's deep musical catalog, Nicki found the early work beginning in 1965 as one-half of the folk-rock husband-wife duo Sonny & Cher leading into the beginnings of ‪Cher's solo career most intriguing. The love and respect for the music and the excitement of trying something new inspired the idea of performing some of her favorite ‪Cher songs at her own live show.
This coming May Nicki and her band will be touring the Northeast performing live "‪Nicki Bluhm Sings ‪Cher". The show is both homage to the early songs in Cher's career through Nicki's sublime interpretive lens, and an overview of Nicki's original material, adding selections from her extensive catalogue where they connect in style and energy. Nicki is currently working on a modern take of Sonny & Cher's 1967 hit, "The Beat Goes On" with adapted lyrics reflecting 2020, which she hopes to release this spring to kick off the tour. No examination of Cher is complete without fashion, and Nicki will interpret this as well through her style choices, inspired by Cher and long time designer Bob Mackie. Whether you are already an appreciator of Nicki's music, just becoming familiar, or are a fan of ‪Cher, attendees of the show can expect a night of fun, music, fashion and a shared celebration of our beloved ‪Cher. Tickets available now: www.nickibluhm.com
Download Rooam before the show so that you can view & pay your tab from your phone!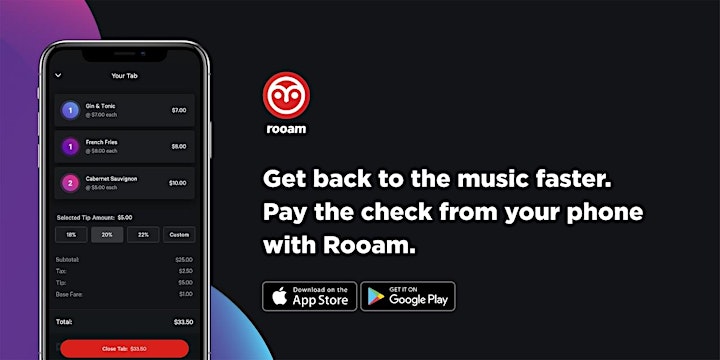 Venue Information:
The Hamilton Live
600 14th St NW
Washington, DC, 20005
https://www.eventbrite.com/v/the-hamilton-2104