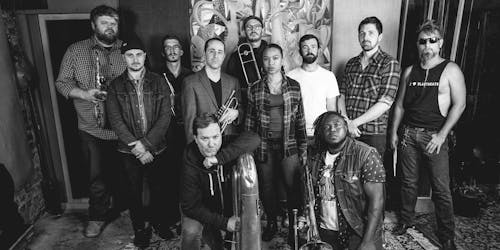 The Hamilton Live Presents
No BS! Brass Band (Rescheduled - 7/9)
$15.00 - $20.00
Rescheduled - 7/9
This show has been rescheduled to July 9th, 2020. Tickets for the orignal April 24th, 2020 performance will be honored on the new date.
Founders Reggie Pace and Lance Koehler have cast this 11-piece band in which nearly every member has had conservatory training, holding various degrees in music. In putting together the compositions and arrangements, the "b.s." has been stripped to give the audience something solid, unique, organic, real, and powerful. They have the look of New Orleans with the raw sound all their own -- music is a true definition of the "Richmond sound."
Based in Richmond, Virginia, No BS! Brass Band has quickly earned a reputation as a premiere band to see for heart-pounding energy and uncontrollable dancing. They take their music into uncharted territory, embracing the spirit of New Orleans into its original East Coast modern funk and fearlessly combining elements of James Brown, John Coltrane, Michael Jackson, and Led Zeppelin into their fiercely original sound.
Download Rooam before the show so that you can view & pay your tab from your phone!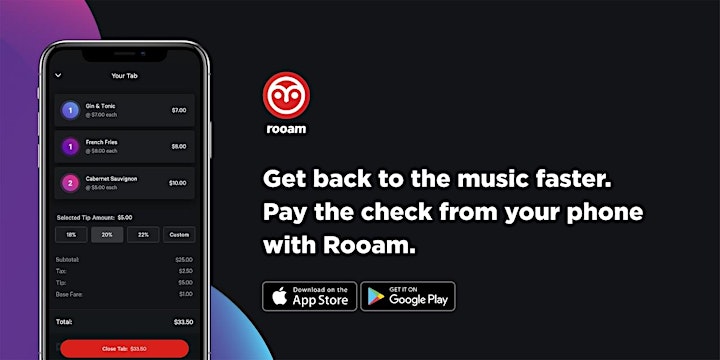 Venue Information:
The Hamilton Live
600 14th St NW
Washington, DC, 20005
https://www.eventbrite.com/v/the-hamilton-2104