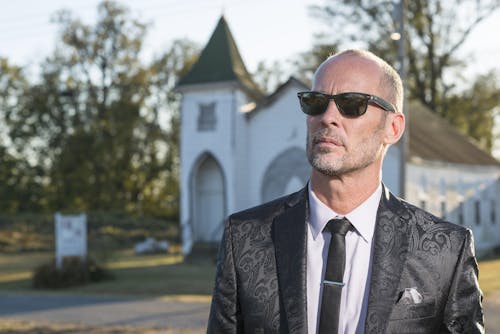 Paul Thorn returns to The Hamilton Live on October 1st, 2020
PAUL THORN TICKETS
Pre-sale begins 8:00pm May 13
Tickets on sale 10:00am May 15
Sign up for our newsletter to receive pre-sale promo codes
Gold Seated GA Tickets - $59.75
Seated GA Tickets - $39.75
Bar Area GA Tickets - $24.75
For any wheelchair or ADA needs, please contact the Box Office in advance of the performance at (202)-769-0122.
All tickets are general admission (GA). Seats cannot be reserved in advance. We recommend that guests arrive early to secure their favorite seats within their section.
To make your night even better, we've partnered with an app called Rooam that lets you open and pay your bar tab from your phone! Click here to set up your Rooam account before the show.
He's also appeared on major television shows such as Late Night with Conan O'Brien and Jimmy Kimmel Live, been the subject of numerous National Public Radio (NPR) features and charted multiple times on the Billboard Top 100 and Americana Radio Charts.
Paul Thorn has created an innovative and impressive career, pleasing crowds with his muscular brand of roots music – bluesy, rocking and thoroughly Southern American, yet also speaking universal truths.
Among those who value originality, inspiration, eccentricity and character – as well as talent that hovers somewhere on the outskirts of genius, the story of Paul Thorn is already familiar. Raised in Tupelo, Mississippi, among the same spirits (and some of the actual people) who nurtured the young Elvis generations before, Paul Thorn has rambled down back roads and jumped out of airplanes, worked for years in a furniture factory, battled four-time world champion boxer Roberto Duran on national television, signed with and been dropped by a major label, performed [on stages with Bonnie Raitt, Mark Knopfler, Sting, and John Prine among many others, and made some of the most emotionally restless yet fully accessible music of our time.
In 2018, Paul released an album titled Don't Let the Devil Ride, which he describes as "the culmination of my whole life in music, coming back to my roots." It marks his first time recording gospel music - featuring guests such as the Blind Boys of Alabama, the McCrary Sisters, and Preservation Hall Horns - and his creation of a body of strikingly original songs that address the foibles of human relationships without necessarily favoring the sacred over the profane.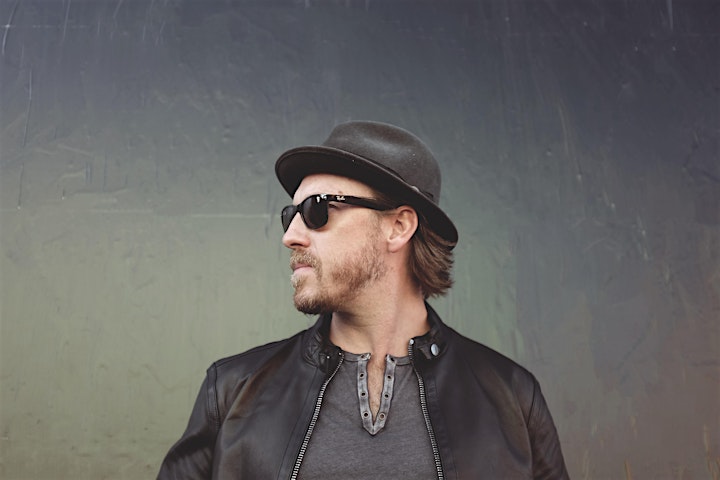 Jamie McLean Band is a triple threat. The group's energetic and captivating live show is undeniable. McLean's fiery guitar has joined the ranks of Derek Trucks, Gregg Allman, Aaron Neville, Dr. John and more on stages from from Madison Square Garden to Japan's Fuji Rock. His blue eyed southern soul vocals ooze real emotion. And his top line songwriting chops have crafted profound, honest and heartfelt songs that will keep you singing along, dancing along and feeling like the song was written about you.
Jamie McLean Band creates a musical gumbo that incorporates New Orleans soul, middle Americana roots, Delta blues and New York City swagger. Jamie McLean Band will release their eagerly awaited new album in 2020. The album was produced by Ken Coomer of Wilco at Nashville's Cartoon Moon studio and features the band's strongest and most mainstream songwriting to date. Songs like "Give My Life To Rock and Roll" and "Waiting On You" are dripping with summer festival sweat while "Turn Around" and "Hotels and Cabarets" are ready made for film and television.
The live show is where Jamie McLean Band excels and the band has shared the stage with the likes of Gregg Allman, Aaron Neville, Dr. John, Taj Mahal, Tedeschi Trucks Band, Trombone Shorty, Los Lobos, Blues Traveler, Marc Broussard and many more. Jamie Mclean Band has appeared at festivals such as Bonnaroo, Mountain Jam, Targhee Fest, Okeechobee Fest, Ottawa Blues Fest, Quebec City Summer Fest, and Warren Haynes' Christmas Jam to name a few. McLean has also enjoyed the sponsorship of Gibson Guitars, Fuchs Amplifiers, D'Addario Strings, Blue Microphones, John Varvatos and Esquire Magazine.
Venue Information:
The Hamilton Live
600 14th St NW
Washington, DC, 20005
https://www.eventbrite.com/v/the-hamilton-2104