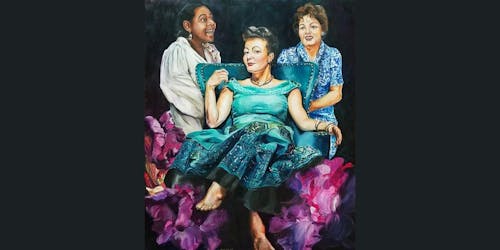 The Hamilton Live Presents
Seven Voices: A Tribute to Patsy Cline
Seven Voices: A Tribute to Patsy Cline at The Hamilton Live!
SEVEN VOICES: A TRIBUTE TO PATSY CLINE
Pre-sale begins 8:00pm February 5
Tickets on-sale 10:00am February 7
Sign up for our newsletter to receive pre-sale promo codes
Gold Seated GA Tickets - $34.75
Seated GA Tickets - $19.75
Bar Area GA Tickets - $14.75
For any wheelchair or ADA needs, please contact the Box Office in advance of the performance at (202)-769-0122.
All tickets are general admission (GA). Seats cannot be reserved in advance. We recommend that guests arrive early to secure their favorite seats within their section.
To make your night even better, we've partnered with an app called Rooam that lets you open and pay your bar tab from your phone! Click here to set up your Rooam account before the show.
SEVEN VOICES: A TRIBUTE TO PATSY CLINE
Patsy Cline was one of the most influential and acclaimed vocalists of the 21st century. She was a true pioneer for women in the country music industry and a wild character whose personal stories shine in their retelling, again and again. Emotive and sultry, her contralto could describe the depths of the human condition with rare poignance. Hers was a voice of the century. This unique performance will honor her in song and story.
Talented DMV artists from disparate genres team up to pay tribute to the First Lady of Country this September, produced by Jess Eliot Myhre. They'll treat your ears and your spirit with classic renditions of her songs, as well as re-imagined versions of her pieces with new instrumentation and creative arrangements. Your singers and storytellers are internationally-touring, award-winning musicians and songwriters: Jess Eliot Myhre (Bumper Jacksons), Aimee Curl (Furnace Mountain), Maureen Andary and Sara Curtin (Sweater Set), Dante Pope, Melissa Wright, and Ahren Buchheister.
Venue Information:
The Hamilton Live
600 14th St NW
Washington, DC, 20005
https://www.eventbrite.com/v/the-hamilton-2104