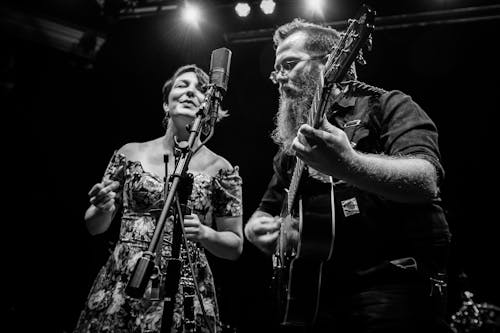 American Roots legends The Bumper Jacksons return home on October 2nd at The Hamilton Live
THE BUMPER JACKSONS TICKETS
Pre-sale begins 8:00pm February 5
Tickets on sale 10:00am February 7
Sign up for our newsletter to receive pre-sale promo codes
Seated GA Tickets - $25.00
Standing GA Tickets - $20.00
For any wheelchair or ADA needs, please contact the Box Office in advance of the performance at (202)-769-0122.
Please note that the front row of tables and chairs will be cleared for this show to create a general admission Pit. Be advised that there may be some seated areas where vision of the stage is obstructed.
To make your night even better, we've partnered with an app called Rooam that lets you open and pay your bar tab from your phone! Click here to set up your Rooam account before the show.
Roots jazz, country swing. Stories and songs of Appalachia. Come in, take a seat, and be woven into a musical story that never stops being told. The local American Roots favorites are hopping off their national touring schedule and returning home to their duo roots for this show. Co-founders Jess Eliot Myhre and Chris Ousley lead with their signature sun-dappled vocal harmonies, and the multi-instrumentalists trade off on strings and horns, playing original songs and reimagined traditional tunes from early 20th century America. Entering a Bumper Jacksons show is warm and inviting, like opening the door of a neighbor who's just taken bread out of the oven. But don't let their disarming folksiness fool you: their performance is polished and highly-acclaimed. Bumper Jacksons have been honored multiple times as the Mid-Atlantic's "Artist of the Year" & "Best Traditional Band" by the Washington Area Music Awards; both Jess and Chris are award-winning songwriters, Strathmore Artists-in-Residence, Maryland State Arts Council grant recipients, and are on the Mid-Atlantic Touring Artists Roster.
Download Rooam before the show so that you can view & pay your tab from your phone!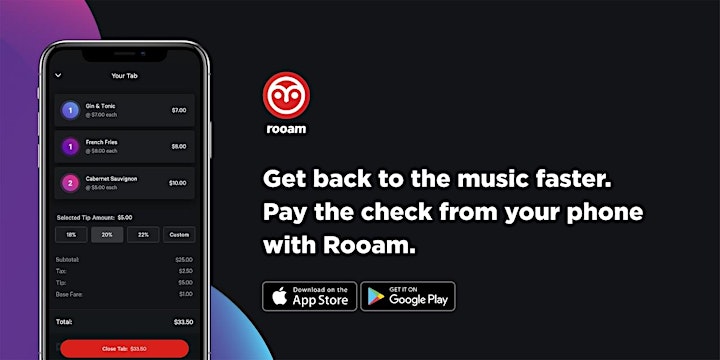 Venue Information:
The Hamilton Live
600 14th St NW
Washington, DC, 20005
https://www.eventbrite.com/v/the-hamilton-2104