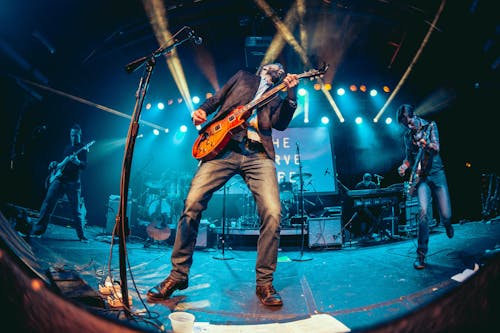 Multi-platinum alt-rockers The Verve Pipe debut at The Hamilton Live, playing all the chart-topping hits and the deepest cuts.
THE VERVE PIPE TICKETS
Pre-sale begins 10:00am October 31
Tickets on sale 10:00am November 1st
Sign up for our newsletter to receive pre-sale promo codes
Seated GA Tickets - $30
Standing GA Tickets - $25
For any wheelchair or ADA needs, please contact the Box Office in advance of the performance at (202)-769-0122.
Please note that the front row of tables and chairs will be cleared for this show to create a general admission Pit. Be advised that there may be some seated areas where vision of the stage is obstructed.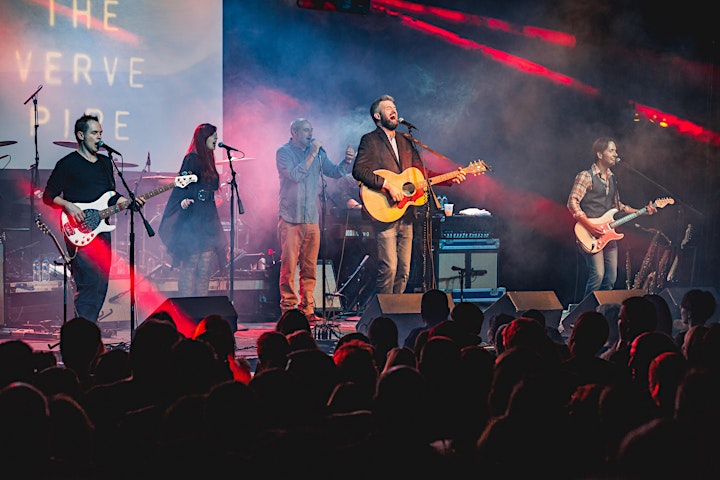 With a reputation for spectacular live performances, the multi-platinum alternative rock band The Verve Pipe are recognized worldwide for their radio hits Photograph, Hero, Happiness Is, Never Let You Down and the #1 smash single The Freshmen.
In addition to their success on radio, TV and film, sold-out concert dates throughout the U.S., Canada, Europe and Australia, features in Rolling Stone, Interview Magazine and many more, and videos on MTV and VH1, the band has made numerous television appearances, including 'The Tonight Show With Jay Leno' and 'Late Night With David Letterman.'
Between recording rock albums, including the most recent release Parachute, and their first-ever live album Villains – Live & Acoustic, featuring an acoustic reimagining of their platinum debut album Villains, The Verve Pipe expanded their repertoire to include writing and recording A Family Album, their critically acclaimed introduction to the world of children's music, as well as their follow up family oriented release, Are We There Yet?.
With a new lineup and a renewed energy and focus, lead singer/principal songwriter and founder Brian Vander Ark and the band continue to deliver original music that is distinguished by innovative arrangements, soul-searching lyrics and layered vocals
The Verve Pipe perform both rock and kids shows throughout North America, including notable appearances at Lollapalooza, Austin City Limits Festival, Lincoln Center, Hangout Music Festival, SummerStage in Central Park, and many more.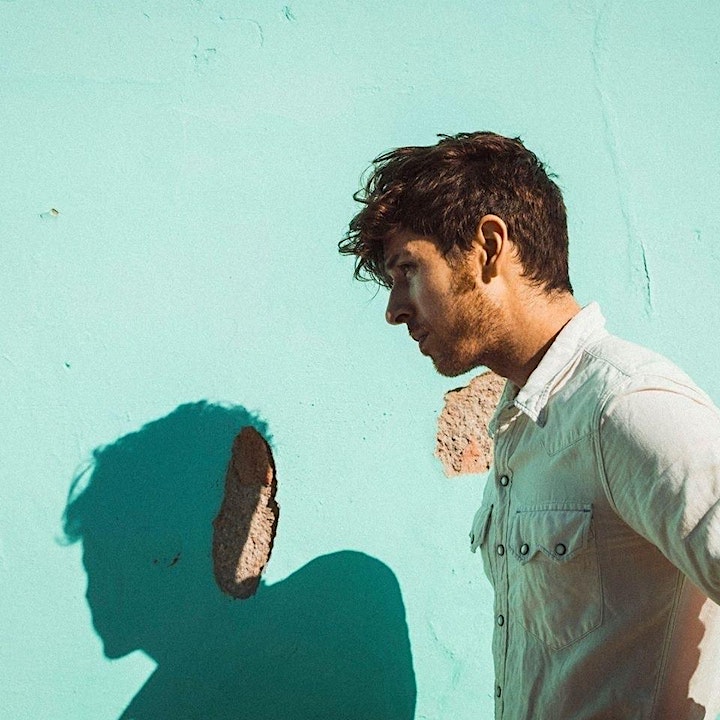 How do you feel when someone starts playing on their phone while you're talking to them? It's a dark moment. It's a seemingly small, yet significant moment when we realize we've got work to do as both individuals, and as a species.

BRETT NEWSKI's fourth studio album Don't Let the Bastards Get you Down is a call to arms against whatever destructive forces we may find ourselves battling, from our individual struggles with toxic relationships, low self esteem, loneliness, and apathy to the more global challenges facing us in 2020: The erosion of face-to-face human connection, the breakdown of the proverbial village, the destruction of the planet, and the myriad ways in which our social media addictions amplify these problems. Depression and anxiety are at all time highs, with many, if not most of us, struggling to preserve our optimism.

So how do we regain control and stay hopeful in the face of these challenges? Perhaps it's less screen time. Perhaps it's changing the way we approach our tiny pocket TVs. Perhaps it's discovering or recommitting to our passions. Perhaps it's getting our hands dirty in pursuit of real solutions to our problems (instead of just complaining online). Perhaps Don't Let the Bastards Get You Down can shed some positive insight.

In Last Dance (cowritten with Grammy nominated songwriter Pat Macdonald, 'Future's So Bright I Gotta Wear Shades'), Newski lays bare the highly relatable challenge of trying to stay informed and engaged while simultaneously staying afloat psychologically: "I ain't trying to build the ark, I just really wanna learn how to swim / Thru a sea of plastic bottles, all the refuse, the mess we are in." In Grow Your Garden, Newski issues a wake-up call from the hypnotic, numbing effects of living with our eyes glued to our screens: "If I was the dirt beneath the sneakers on your soulless feet / I'd nudge you far from the mirage so you could see the water".

In Lousy T-Shirt, Newski describes the traps of social comparison in these "tiny TV times", in which we so often compare ourselves to the "greatest hits" of others' lives. ("I ain't making any headlines / It's a failures parade / I drove all the way to Hollywood and all I got's this lousy t-shirt.") He doubles down on this theme in Buy Me a Soul, singing "Step out from behind these little screens that rule our lives / I'm sick of highlights / Cause we're an empty shell and we're on earth but we're in hell / Can anybody hear me? / Is this a permanent bad dream? Or is it too much reality?"

What could topically threaten to amount to "too much reality" for the listener is buoyed by Newski and collaborator Spatola'ssignature blend of largely up-tempo, guitar-driven alternative with splashes of what they describe as "Geek Rock", "Happy Punk", and "Diet Grunge". The band has had a busy few years, playing alongside acts like PIXIES, Courtney Barnett, Violent Femmes, Better than Ezra and Manchester Orchestra, and will be touring extensively in 2020 in support of this latest release.

Venue Information:
The Hamilton Live
600 14th St NW

Washington, DC, 20005
https://www.eventbrite.com/v/the-hamilton-2104