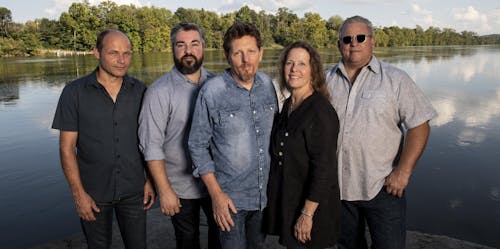 Award-winning country & bluegrass recording artist Tim O'Brien returns to The Hamilton Live with new original music plus the classic hits.
TIM O'BRIEN TICKETS
Pre-sale begins January 15 at 8:00pm
Tickets on sale January 17 at 10:00am
Sign up for our newsletter to receive pre-sale promo codes
Gold Seated GA Tickets - $39.75
Seated GA Tickets - $24.75
Bar Area GA Tickets - $19.75
For any wheelchair or ADA needs, please contact the Box Office in advance of the performance at (202)-769-0122.
All tickets are general admission (GA). Seats cannot be reserved in advance. We recommend that guests arrive early to secure their favorite seats within their section.
To make your night even better, we've partnered with an app called Rooam that lets you open and pay your bar tab from your phone! Click here to set up your Rooam account before the show.
A new Tim O'Brien release comes out Mid March, featuring the five piece acoustic lineup of Tim on vocals, guitar, mandolin and fiddle, Mike Bub bass and vocals, Shad Cobb fiddle, Jan Fabricius vocals, and Patrick Sauber banjo, guitar and vocals.
The new recording features five O'Brien originals, including co writes with Shawn Camp, Dan Auerbach, and Jan Fabricius, plus songs by old friends Norman Blake, Hal Cannon, J.D. Hutchison, and Dirk Powell. Rounding out the song list are a Washboard Sam blues turned bluegrass (Diggin' My Potatoes), traditional pieces learned from Kevin Burke and Jeff Davis, and a Woody Guthrie standard, (Pastures of Plenty).
While Tim has walked many musical paths in his career from singer songwriter and honky tonk crooner to Celtic troubadour and old time cultivator he takes a couple steps into the bluegrass mainstream here.
Our lineup is classic bluegrass, but these folks play in any style you want, so we can reach pretty deep in my song bag when it's called for.'
O'Brien adds that each band member brings their own personality.
Patrick is a world class five string expert who also channels some Clarence White sounds when he picks up a guitar. Bub is an old standby and has played with me off and on over the past twenty years. Jan and I used to just sing around the house, but now she's on the recordings and on stage and makes us look better too. Shad is a fiddle hero with his own expressive style and I love playing second fiddle with him now and then.? Known in bluegrass circles for his mandolin playing, Tim concentrates on guitar in this setting saying, It's been really fun because I started in bluegrass as a guitar player 45 years ago, and now I try to ape my early heroes like Lester Flatt and Larry Sparks.'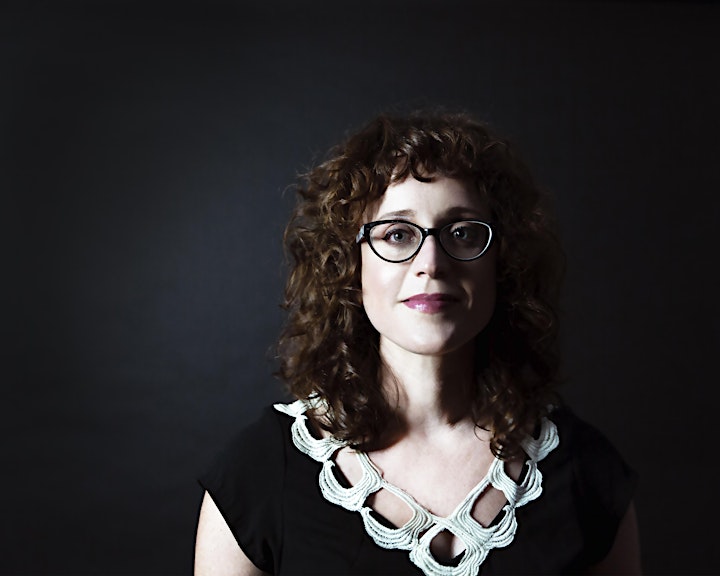 When most people think of defiant music, they think of punk rock or outlaw country. But defying genres while transcending eras and resisting clichés is hard to pin down when it comes to artistry—unless you're talking about Miss Tess, who does all of that and more on her new release, The Moon Is an Ashtray. Swinging for the fences and from the branches of jazz, country, blues and old school rock and roll, she has employed all of her influences and talents on a tour-de-force, while cleverly taking standard perspectives and ideas—like the definition of a love song—to task.
To help capture and shape her own unique sound, Miss Tess enlisted not only her trusty 1930s Weymann archtop, but also heavy input from co-producers Andrija Tokic (Alabama Shakes, Hurray for the Riff Raff) and Thomas Bryan Eaton, her full-time bandmate and musical partner. Tess elaborates, "I think Andrija's indie leanings were pivotal in taking these songs into a transcendent space, while still supporting my initial vision. He definitely pushed me in new ways and the three of us found a very interesting mix between bold experimentation and a more traditional approach." Combining Thomas' arranging ideas and skilled instrumental work with Andrija's studio full of vintage mics, tube amps, keyboards, and tape machines, the resulting record has a rich, buttery warmth well-suited to Miss Tess's voice and authentic, retro-contemporary songwriting style.
The album starts with the stinging bite of "The Truth Is," a Dave Godowsky tune that Miss Tess delivers with an insouciance that simultaneously betrays and belies its kiss-off content. The only cover on the record, Tess has no problem making it her own. "I love the unexpected meanness of it," she confesses. "He originally wrote it as a happy early Beatles-sounding tune, but I changed some of the chords and the melody a bit, then slowed it down to make it darker and way more crushing." Saccharin sweetness need not apply.
Lake Street Dive's Rachael Price joins in the fun for a duet on "True Flood," which kicks open the old soul gates with its deep, rolling groove. Mid-way through the New Orleans-style rollick, Miss Tess steps up for a slyly swaggering guitar run showcasing her instrumental prowess. From the rapid-fire country-rock of "Gamblin' Man" to the laid-back jazz-blues of "Riverboat Song," Miss Tess shows both the pluck and poise to fold a multitude of styles into her own. That's what happens when you grow up in a musical household giving the blues greats, big bands, and Chuck Berry equal weight.
The idea of defiance parlays itself into the tongue-in-cheek metaphor of the album's title track, "The Moon is an Ashtray." It's not about what we look at necessarily, but what we see that matters. From our earthbound vantage and oft storied lore, the moon is a romantic and mystical entity; though as one looks closer, the moon is dusty, barren, and empty. Here, Tess breaks from the moon's typical cliché to deliver a much more cynical, yet whimsical point-of-view, conveyed with her smoky vocals set against a swaying backdrop of bright guitar licks and yearning pedal steel. She sings, "The moon is an ashtray, catching dreams that have burned away / They couldn't stand up to the flame, so they flickered and died."
After over a decade on the road, now making her home in Nashville — by way of Baltimore, Boston, and Brooklyn — Miss Tess has found a creative community that encourages and embraces wide artistic exploration and expression as much as she does. Alongside Thomas (who's been a full-time band member for seven years), local heavyweights like Dennis Crouch, John Pahmer, Jimmy Lester, Jack Lawrence, and Larry Atamanuik fill out the album's liner notes, but the songs belong to Tess.
Throughout the record, Tess uses many of these songs to look at love from every angle she can think of, except the usual. There is the mysterious thrill of "One Little Kiss," the quiet havoc of "If You Don't Know How to Love Me", the uncomfortable exhilaration in "Take It Easy," and the deceptive psychedelic darkness of "Sugarbabe." Of the latter, which initially takes the form of a traditional Piedmont-style blues, she says, "It might sound sweet at first, but the song actually speaks to an underlying intense sexual desire and yearning for someone who is either spreading their love around to many, or is simply gone. Despite these frustrations, you are still deeply obsessed." The song then shifts into psychedelic overdrive with a swirling instrumental section that leaves the listener unsure of which way is up, or where the journey began.
As Miss Tess shows in every moment of The Moon Is an Ashtray, questioning the status quo while maintaining her unique identity and challenging our ideas of perspective, well, there's nothing more defiant than that.
Venue Information:
The Hamilton Live
600 14th St NW

Washington, DC, 20005
https://www.eventbrite.com/v/the-hamilton-2104