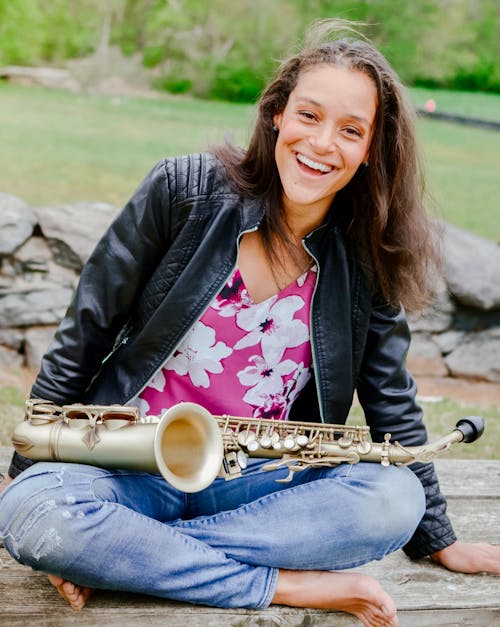 "There's a young lady came onstage with me... she's playing an alto saxophone, and man, she was amazing." - Buddy Guy
Vanessa Collier
For the second year in a row (2020 & 2019), Vanessa Collier is releasing her highly anticipated and self-produced fourth album, Heart on the Line. As a multi award-winning songwriter, master musician, and multi-instrumentalist, Vanessa shares a new album that weaves together funk, soul, rock, and blues. In her trademark style, Vanessa seamlessly blends musical styles, all while delivering soulful vocals and searing saxophone solos and demonstrating witty and impressive songwriting skills.
If you haven't been fortunate enough to meet Vanessa Collier and witness one of her head-turning, fiery, and passionate performances, you should definitely make sure you do. A 2013 graduate of the prestigious Berklee College of Music, Vanessa has toured extensively, both nationally and internationally, and has released three critically acclaimed albums prior to 2020's Heart on the Line (2014's Heart, Soul & Saxophone; 2017's Meeting My Shadow; and 2018's Honey Up). Honey Up spent 9 weeks on the Top 15 Billboard Charts, three months on the Living Blues Report, and is currently spinning on Sirius XM in regular rotation.
Drawing once again on her music production and engineering degree from Berklee, Vanessa's self-produced Heart on the Line includes eight new original songs, all written by Vanessa, as well as three re-imagined covers. Vanessa's stories are delivered with incredible musicianship, gorgeous horn arrangements, and with engineering and production detail that is second to none. We hope you will enjoy Vanessa Collier's Heart on the Line!
RESERVE YOUR TABLE
Tickets are $25 per person, sold by table ($50 for tables of 2, $100 for tables of 4, $150 for tables of 6). The entire table must be purchased at once. You do not need to fill every seat at your table, but may not exceed the capacity of your table. Tables seat 2, 4, and 6.
Please see venue map below to determine where your table will be.
There is no food or beverage minimum.
This show is being held in partnership with the D.C. Mayor's office as part of a pilot program to bring live music safely back to Washington D.C. As a result, table availability is extremely limited and strict COVID-19 guidelines are in place.
MENU
The Hamilton's full restaurant menu will be available - click here to view in advance.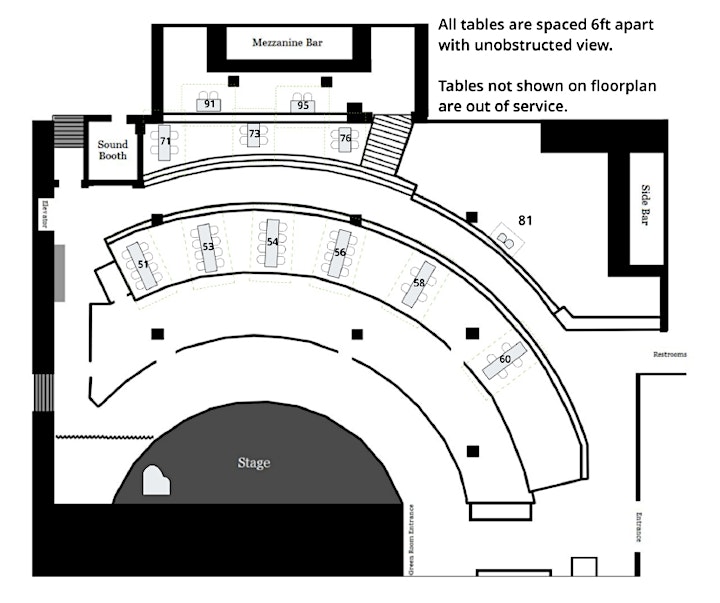 Welcome back to The Hamilton Live! To ensure the safety of our guests and staff, please take note of the following COVID-19 procedures.
We have severely reduced our capacity to 10 tables to ensure social distancing.
All team members maintain safety procedures including mask & glove use, temperature checks, pre-screening questions, regular & thorough handwashing, and abiding by 6-foot distancing wherever possible.
We provide single-use menus and digital payment option.
We thoroughly sanitize tables, furniture, and public contact surfaces before & after the showing.
WE REQUIRE THAT ALL GUESTS FOLLOW THE SAFETY PROCEDURES BELOW
Wear cloth or surgical facemasks that securely cover the nose and mouth while entering or exiting the venue, using the restroom, or conversing with staff
Refrain from leaving your table or visiting others during the show
Do not attend if you or a member of your party are experiencing symptoms of COVID-19
Venue Information:
The Hamilton Live
600 14th St NW

Washington, DC, 20005
https://www.eventbrite.com/v/the-hamilton-2104