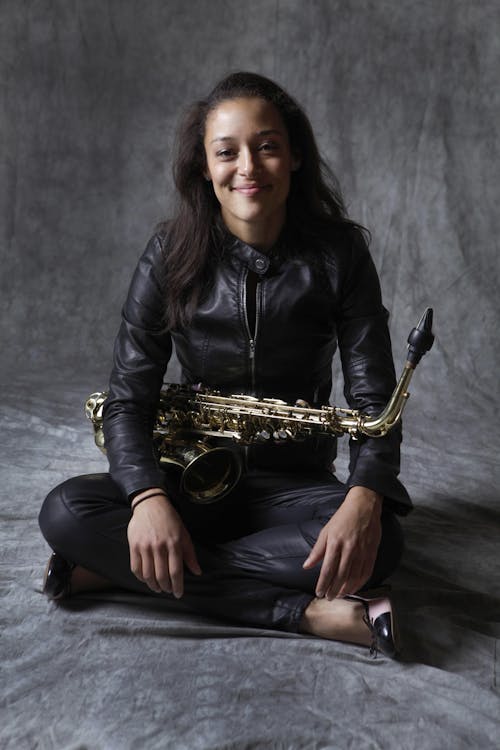 The Hamilton Live Presents
Vanessa Collier
Jose Ramirez
$19.75 - $39.75
Sales Ended
"There's a young lady came onstage with me, I forget where I was, but she's playing an alto saxophone, and man, she was amazing." -Buddy Guy
VANESSA COLLIER TICKETS ON SALE NOW
Gold Seated GA Tickets - $39.75
Seated GA Tickets - $24.75
Bar Area GA Tickets - $19.75
For any wheelchair or ADA needs, please contact the Box Office in advance of the performance at (202)-769-0122.
All tickets are general admission (GA). Seats cannot be reserved in advance. We recommend that guests arrive early to secure their favorite seats within their section.
To make your night even better, we've partnered with an app called Rooam that lets you open and pay your bar tab from your phone! Click here to set up your Rooam account before the show.
If you haven't been fortunate enough to meet Vanessa Collier and witness one of her head-turning, fiery, and passionate performances, you should definitely make sure you do. As a master musician and multi-instrumentalist, Vanessa weaves funk, soul, rock, and blues into every powerful performance and she is downright impressive. With soulful vocals, searing saxophone, and witty songwriting, Vanessa is blazing a trail, racking up an arsenal of honours, and has already singled herself out as an artist of distinction and one we would all do well to watch.
It's not simply the accolades she has accumulated so far, although they've been many — three Blues Music Award Nominations (BMAs) for Contemporary Blues Female Artist of the Year (2018) and Horn Player of the Year (2018 and 2017), a Blues Blast Award nomination, the Jammingest Pro Award bestowed by the Legendary Rhythm & Blues Cruise, First Place for lyrics in the International Songwriting Competition, Best of 2014 Blues Breaker on Dan Aykroyd's BluesMobile — it's the fact that she has accumulated all these honours even while her career is still in its infancy. A 2013 graduate of the prestigious Berklee College of Music, she's toured nationally and internationally, released two critically acclaimed albums (2014's Heart, Soul & Saxophone and 2017's Meeting My Shadow), and will release her highly anticipated self-produced third album, Honey Up, in July 2018.
These days, Collier spends much of her time on the road, performing at some of the most prestigious music festivals in the world. Her talents have taken her to the Blues Music Awards Show where, in the words of the Blues Foundation, Vanessa "blew the doors off the Blues Music Awards!"; Ottawa Blues Festival, where she earned two front page newspaper photos and rave reviews after her foot stomping debut there; twice on the Legendary Rhythm and Blues Cruise, where she earned the Jammingest Pro Award and was a featured artist with Tommy Castro's Blues Review; Briggs Farm Festival, where she was the "most popular Briggs Farm act in 2017" (Elmore Magazine), and the list continues. In 2017, Vanessa was also a featured artist in three major tours across Europe as part of Ruf's 2017 Blues Caravan.
As for Collier, she says she's happy performing on stages across the world, hoping that she can make a difference with fans and followers along the way. "I am driven to do this because I find it a total form of expression and connection," she explains. "I love connecting with an audience and feeling their energy and I hope to inspire people to follow their dreams and passions, to find what brings them joy, and then to pursue it doggedly."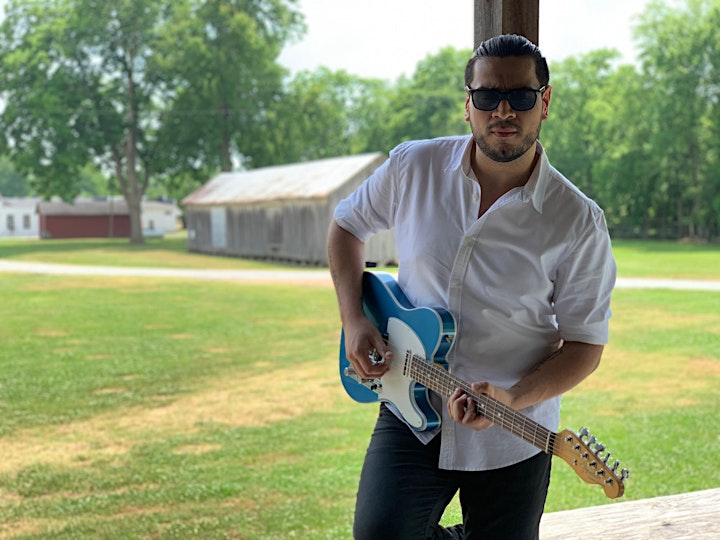 At 30 years old, Jose Ramirez is Costa Rica's Premier Blues Artist and has played with some of the biggest names in the Blues industry including Anson Funderburgh, Mark Hummel, Bryan Lee, Debbie Davies and The Nighthawks, to name a few.
Jose recently completed his second European Tour that included over 30 shows throughout Europe (Holland, Belgium, England, Spain and The Basque Country)
''The UK Sessions'' is Jose's debut EP recorded in England during his recent European Tour and it includes 3 of his original songs.
Now based out of Washington DC, "The Costa Rican Blues Ambassador" is working hard on his new album that will be produced by Blues Legend Anson Funderburgh.
His upcoming U.S. Tour includes venues such as Buddy Guy's Legends and
The House Of Blues in Chicago plus 17 shows more all over the Midwest and South.
What others have to say about Jose Ramirez:
"An incendiary guitarist, even hotter than his homeland" Stephen Foster - BBC UK
"One of Costa Rica's greatest exports" Monte Adkison - Blue Monday Magazine
"Costa Rica's Robert Cray" Nanette Wiser - Suncoast Blues Society Publisher
"Deep Blues… Powerful and Passionate" Bob Margolin
Venue Information:
The Hamilton Live
600 14th St NW
Washington, DC, 20005
https://www.eventbrite.com/v/the-hamilton-2104